Mr. Thirty-Six
Austin Lustik, Staff Writer
March 15, 2019
"It definitely takes a lot of stress out of the college selection process and opens up a lot of new possibilities that might not have been available before," said junior Braden Ost after getting a perfect 36 on the ACT.
"Only around two-tenths of 1 percent of students who take the ACT earn a top score. In the U.S. high school graduating class of 2018, only 2,760 out of more than 2 million graduates who took the ACT earned a top composite score of 36," according to the Walsh Jesuit Website.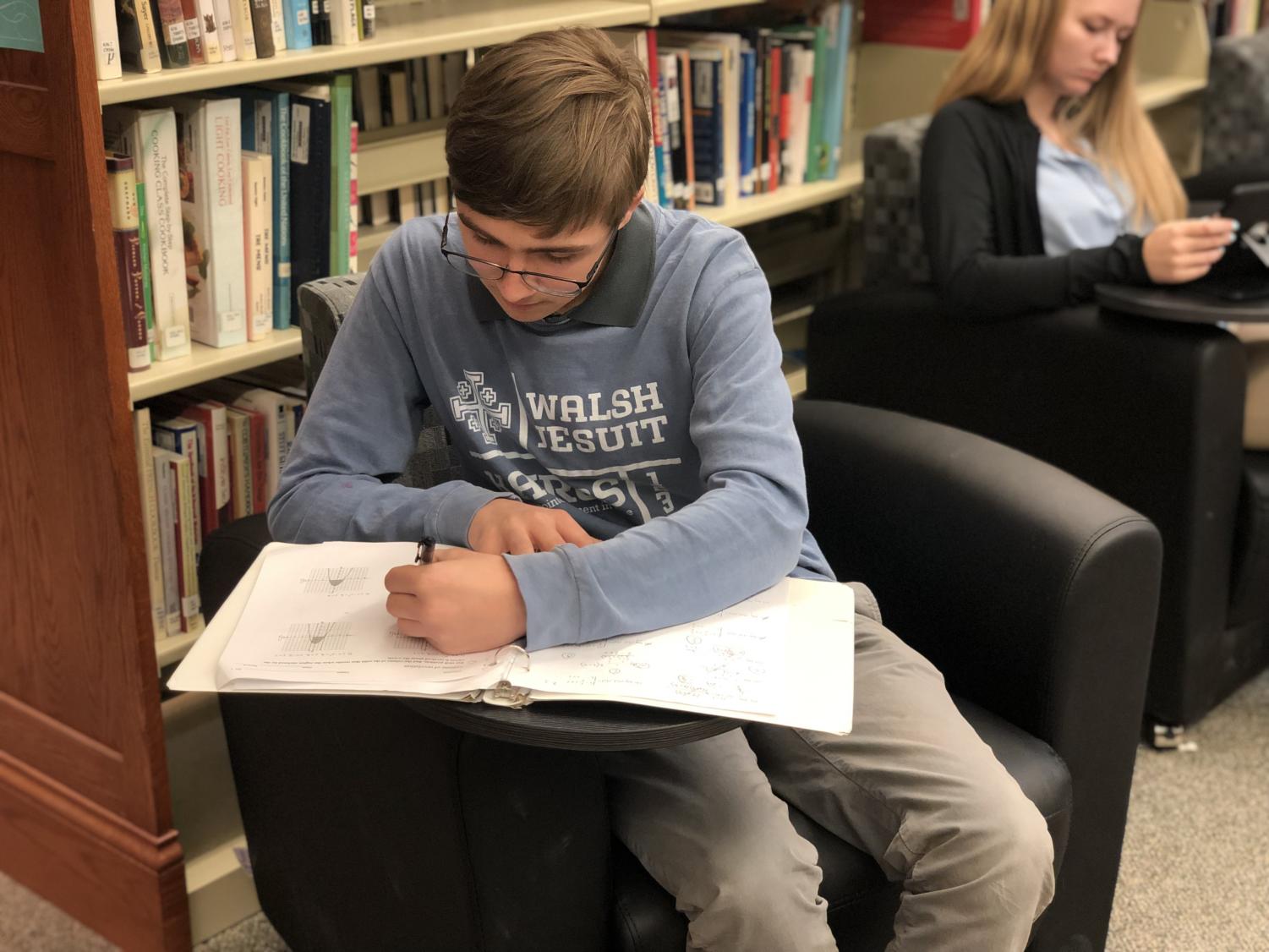 Braden has certainly done the near impossible by achieving a perfect score on his first try. Braden said, "I was not expecting the results I got at all, so I was completely surprised when I first saw them. With it being my first time taking [the ACT], I was expecting to have to improve on my score by taking it a few more times."
Many students spend hours on hours with tutors or books studying for this test and still will not see a perfect result. Braden's preparation was quite different. He stated, "I studied 4 hours total. I studied for an hour a week starting about a month before I took the test."
According to freshman Nate Ost, Braden's brother, "When he went to the tutor for the first time, she told him not to come back because she had nothing to teach him. He already knew the material."
A perfect score is the dream of all students who plan on going to an elite college or earning an academic scholarship. Braden admitted, "I didn't really expand my selection of schools much, but I mainly just looked into more scholarship opportunities at schools that I was already looking at."
ACT CEO Marten Roorda noted, "Braden's achievement on the ACT is significant and rare. His exceptional scores will provide any college or university with ample evidence of his readiness for the academic rigors that lie ahead."
Braden currently plans to study chemical engineering at Ohio State, Stanford or Purdue.