Making a difference, one bracelet at a time
"Stop…. and change a life." International Samaritan, a nonprofit organization in the Ignation tradition, works to better the lives of people living in "dump communities" in Ethiopia, Guatemala, Honduras, and Nicaragua. Impacted by their immersion trip to a "barrio," WJ juniors and seniors decided they wanted to continue making a difference.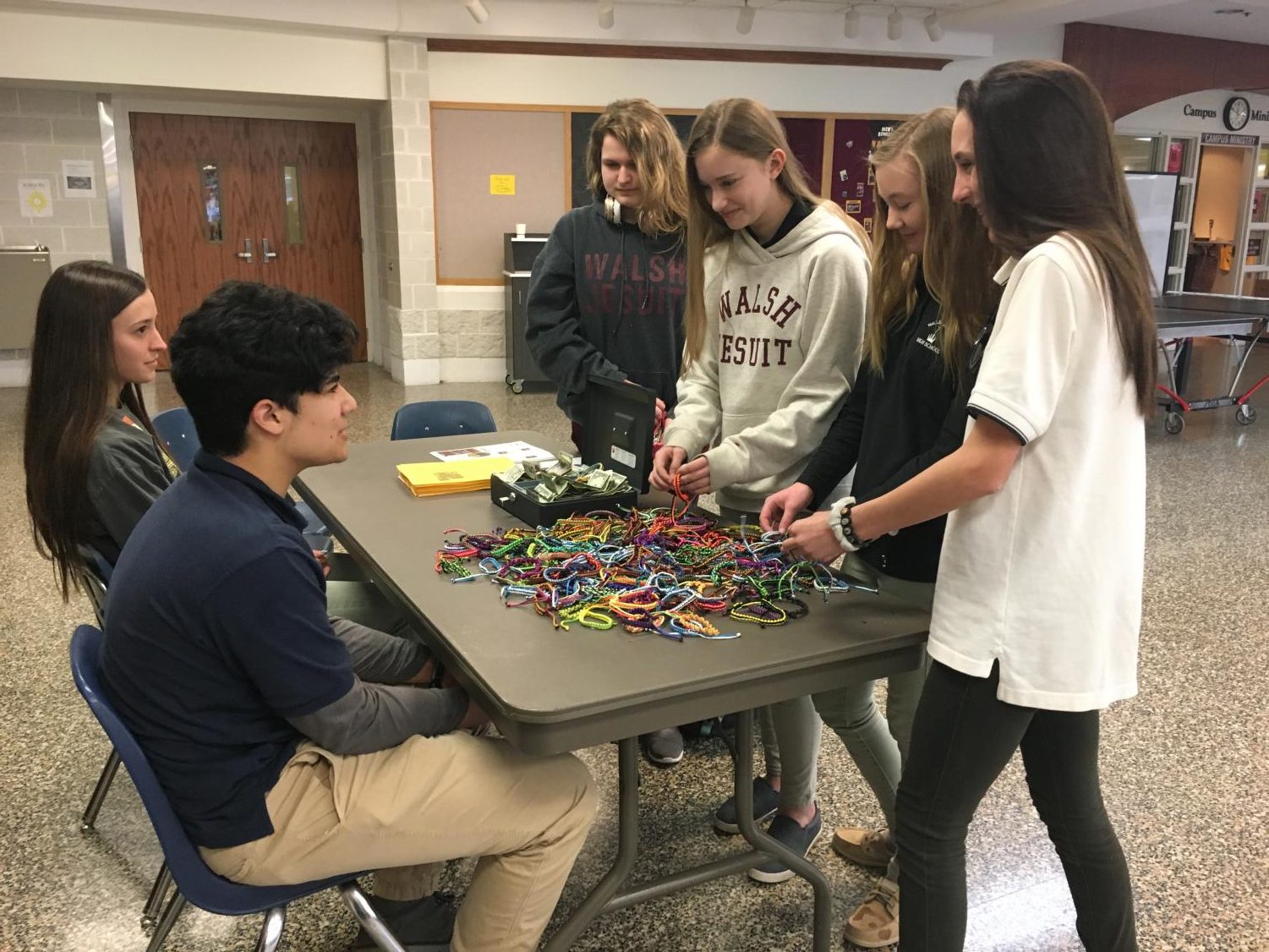 In the summer of 2018, two groups of WJ students traveled to Escuintla, Guatemala, to assist the people living there by painting and building classrooms at Colegio San Gabriel. The school serves elementary grade children in the morning and high school students in the afternoon. Their families (and often the children) make their living by scavenging through a nearby city dump for material such as glass, aluminum, copper wire, or plastic that they can sell. For most, selling those reclaimed items is their primary source of income.
The project manager for this and prior International Samaritan projects that WJ has participated in is Francisco Davila, who lives in Granada, Nicaragua, with his wife and two young children. He worked for International Samaritan for several years before its projects in Nicaragua were suspended due to civil unrest. That situation caused WJ's immersion trip to be abruptly moved from Nicaragua to Guatemala last year.
Nevertheless, Francisco took time away from his family and left Nicaragua specifically so that he could join the Walsh Jesuit group in Guatemala. Coach G commented that "the kids fall in love with Francisco because he tries to give the best experience possible while on immersion."
All members of WJ who have worked with Francisco are impacted by his dedication, friendliness, compassion, and faith. Trevor Haag, '20, stated that Francisco is "genuinely the most selfless person I have ever met."
"
The kids fall in love with Francisco because he tries to give the best experience possible while on immersion.""
— Coach G
Junior Michael McShannic recounted a trying time when he was ill. He said, "I appreciate Francisco a little more than the others because he took care of me when I got sick. He was always there to remind me to drink more water or take a break. However, he would do the same to any other person on Earth; that's just the type of person he is."
When the students at WJ heard about Francisco's plan to start a school to teach English to impoverished kids in Nicaragua, they decided it was time to take action. Seniors Brenna Prem and Dani Mazullo brainstormed ideas for fundraisers to help Francisco get his classes off the ground. They decided that selling the unique and beautiful bracelets that they had seen everywhere in Guatemala would be the ideal product.
Dani and Brenna came into the Writing Lab one day to talk to Ms. Duarte about their idea for the bracelets. By mere coincidence, Senior Vanesa Rivera was there and suggested her mother's group, which could offer many color and style options make the bracelets.
The girls agreed that it was "the best option…Not only were we able to help Francisco, but we helped Vanesa and her mother's business."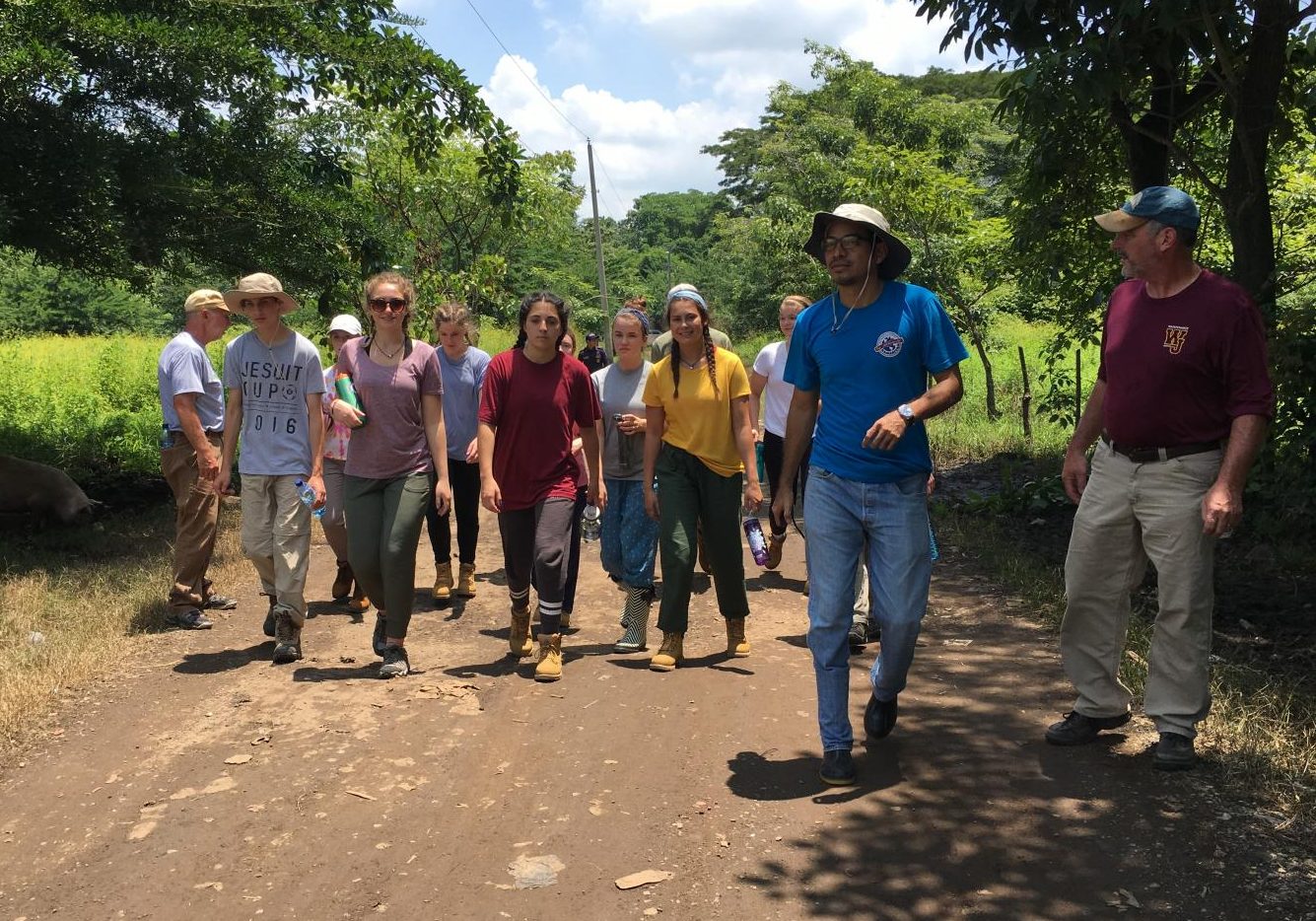 Four years ago, Vanesa's mother founded a small group of people in El Salvador who take orders for the braided bracelets and work together to make them. The group currently consists of six men and women, some of whom rely on the bracelets as their only source of income or a significant portion of their income. They meet in the community center of their village where 23 to 30 extra craftspeople volunteer to help them when needed. The bracelets proved to be a "perfect way to support others while supporting our main cause," said Brenna.
The students have sold over 800 bracelets this year and plan to sell more on Wednesday, April 10. The first time the bracelets were sold was in the first semester, and the profits were split between Francisco and International Samaritan. This time, the students plan to give their profits solely to Francisco to help fund his school.
Brenna Prem shared, "We love seeing everyone wearing their bracelets or buying them as gifts for friends and family!"