LAX looks to cradle a win in regional quarterfinals
Cecilia Ochmann, Contributing Writer
May 16, 2019
On Saturday May 18, the women's lacrosse team will once again meet Toledo St. Ursula in the regional quarterfinals. Last year's game was played against Toledo St. Ursula on an uncut grass field, catching the team off guard. The Warriors maintained a lead of 7-5 going into halftime but were unable to hold on, losing 9-10. The loss ended a disappointing 6-11 season.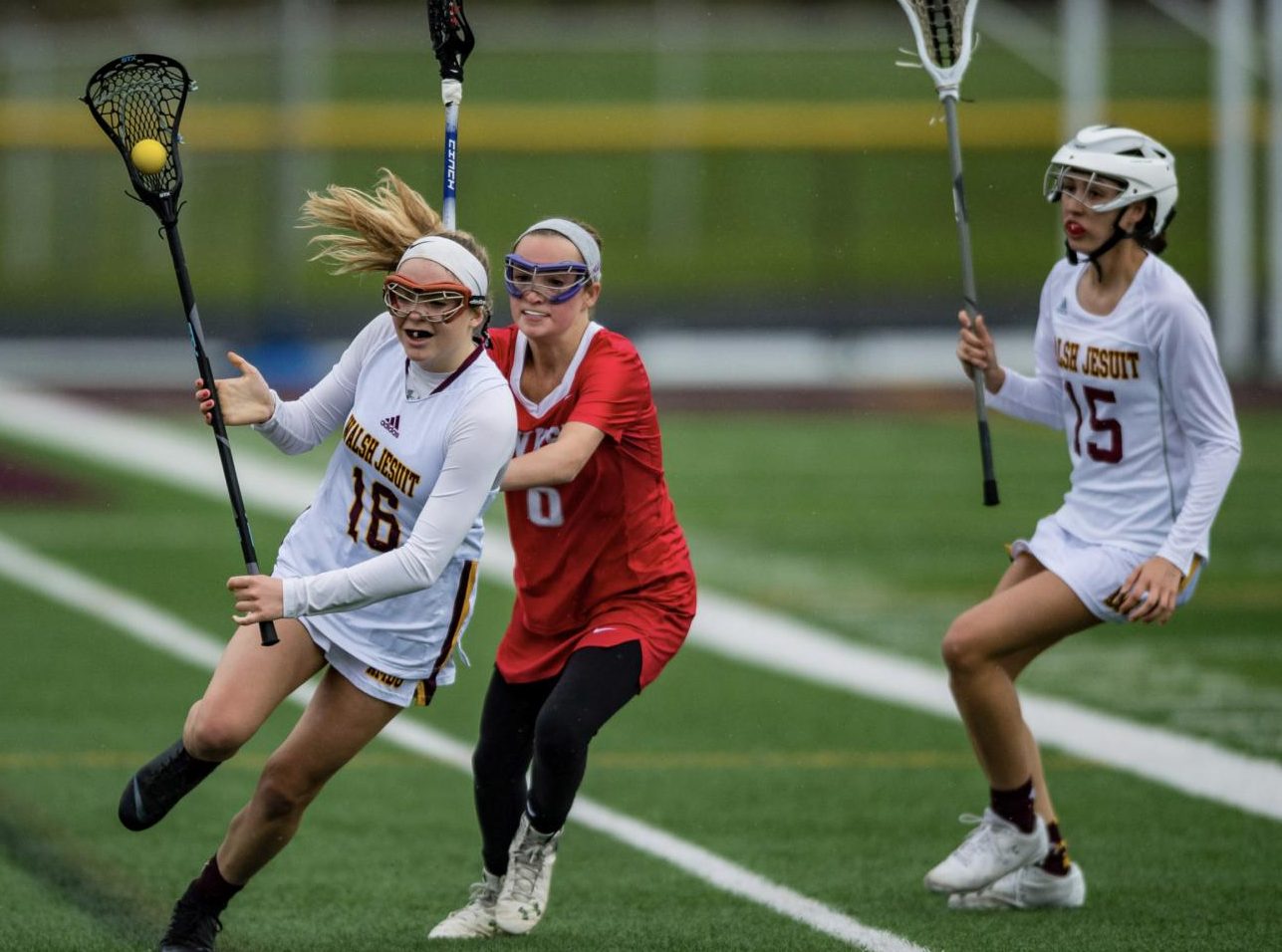 The WJ women's lacrosse team is led by senior captains Lauren Flowers, Molly Fankhauser, and Tatum Arbogast. Lauren and Tatum, both defensive players, play a significant role in stopping opponents from scoring. Molly Fankhauser, a midfielder, is one of the team's main scorers with 58 goals this season. She can drive the ball and score anywhere within the 12-yard mark.
Remarkably, freshman Kyra Dossa never played the sport before this season yet starts varsity. She commented, "It was a little scary at first, but then I realized how welcoming everyone was and how supportive of each other everyone is."
Sophomore Mimi Vitantonio agreed, "It's great playing with a bunch of people who care about each other and people I can look up to!"
Because last year's season was not as successful as the team had hoped, many changes have been implemented this year to lead to their overall success. Head Varsity Coach Ms. Julie Hudec, who has been coaching for 13 years, said, "We have great senior leadership, the return of Katie Clark, and a new assistant coach."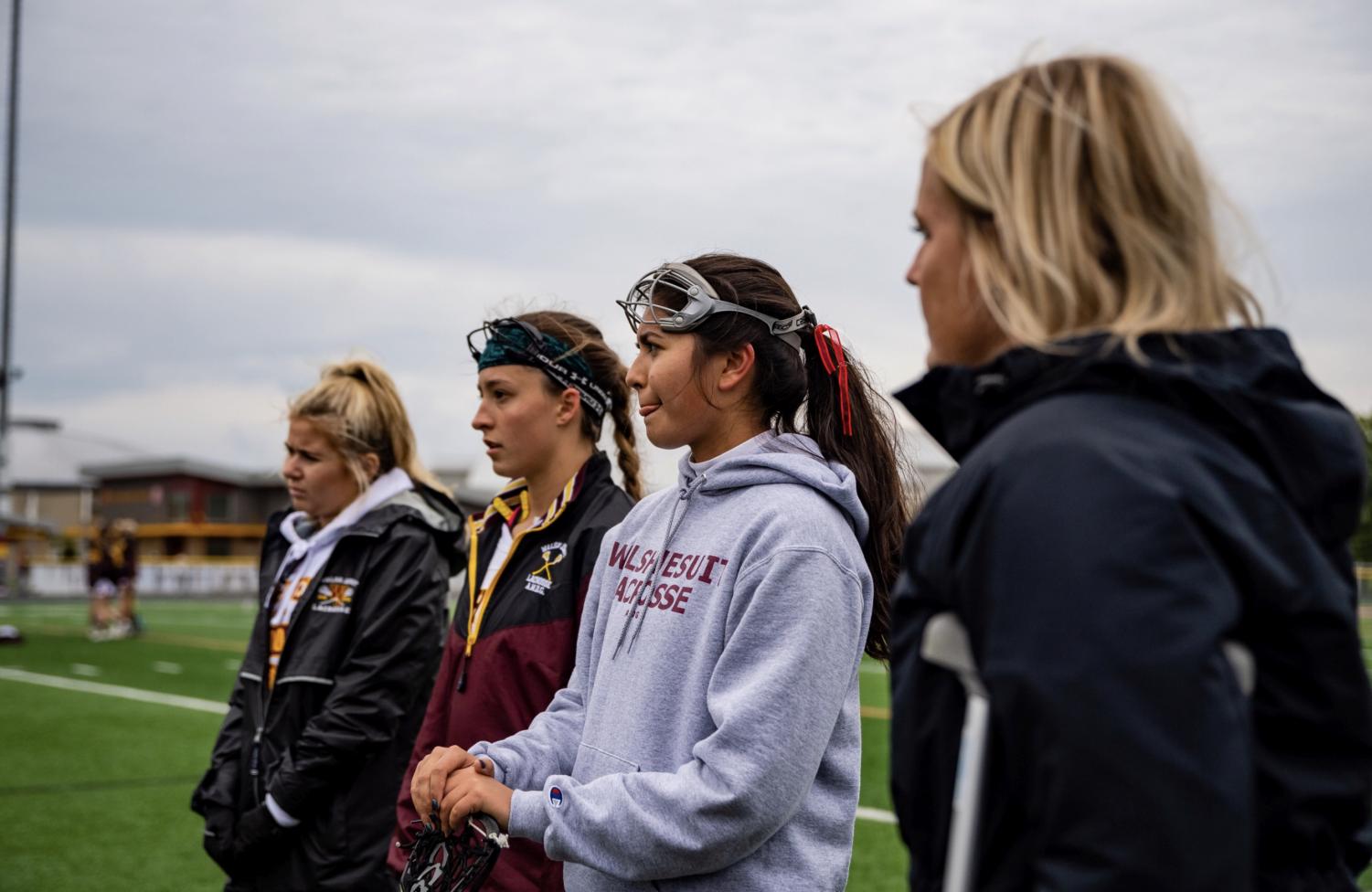 Katie, a junior, has been playing lacrosse since she was in 3rd grade and made varsity her freshman year. Last year, however, she tore her ACL during basketball season, and could not play. Katie stated, "Last year was a really difficult year for me when I shattered my knee, but it made me so appreciative of everything that I once took for granted. Coming back from an injury the doctors told me was career ending made me much more passionate about the sports I love."
Katie plays attack and can shoot from any angle and almost always make her shot. Katie has incredible stick skills and can take on any defender.
The new assistant varsity coach, Mckenzie Bell, played varsity lacrosse all four years for Ms. Hudec at Walsh Jesuit and continued playing at Allegheny College. When asked what it is like working with her coach at her high school team, Mckenzie noted, "It's been cool to see another side of the program and how much [Ms. Hudec's] developed it since I was a player."
Along with Molly and Katie, some of the strongest players on the team are senior Tori Ochmann and junior Sophie Malynn. A defender, Tori is adept at man-marking, marking and sticking to the opponent's strongest player, preventing her from scoring. Sophie takes the draw and is sometimes referred to as the "draw specialist." Sophie's speed and ability to place the ball where she wants it on the draw allows the team to almost always score first.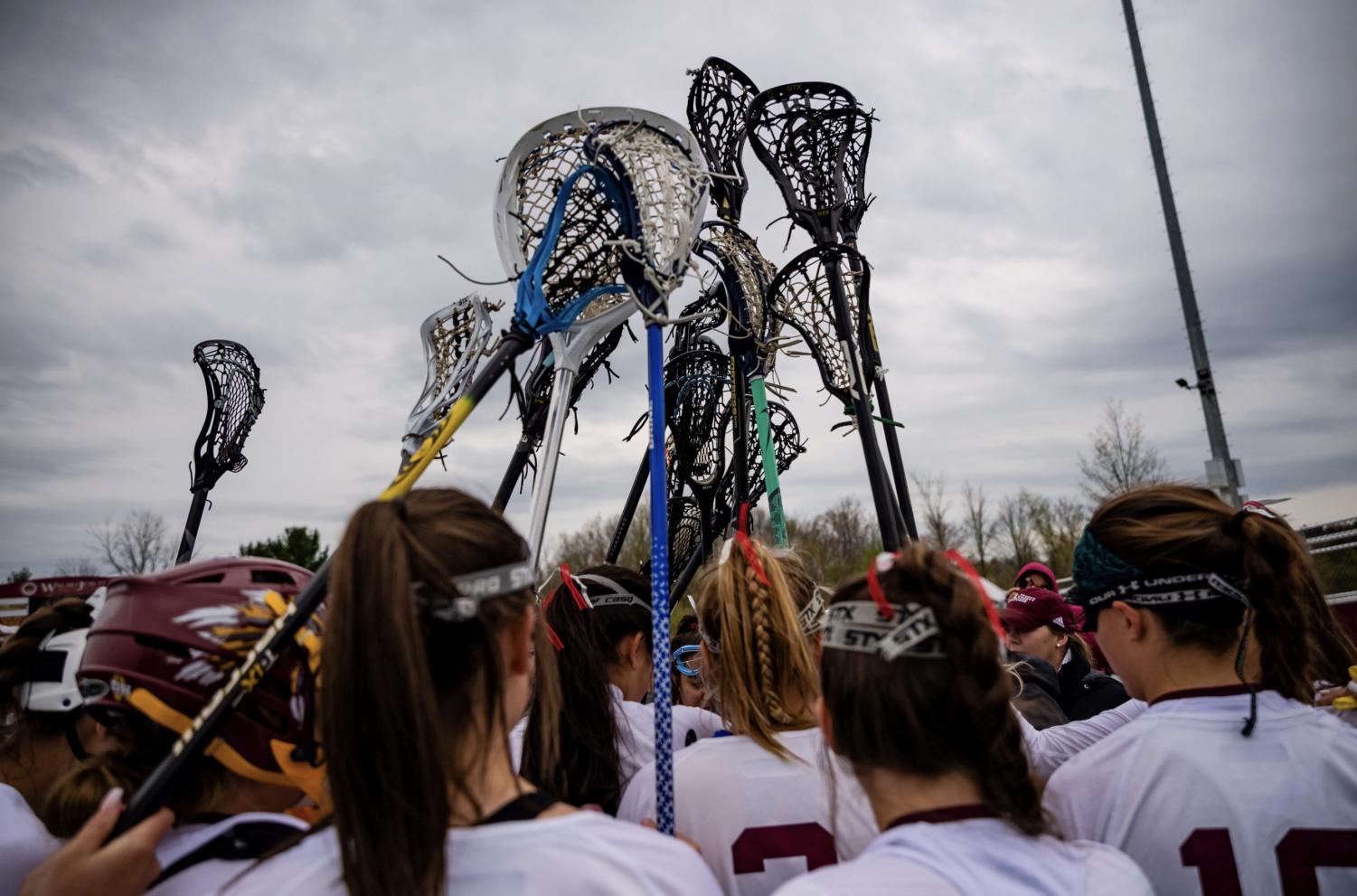 This regular season, the team has had four losses against four tough opponents. Perhaps the most daunting opponent they faced was Avon Lake, which was 6-1 going into the game. Though the lacrosse team fought hard, they lost 13-16.
The team's most challenging opponent ahead is Toledo St. Ursula. Assuming that the women's lacrosse team defeats Notre Dame Academy in the first round of the playoffs on Thursday, May 16, they will play Toledo St. Ursula in the regional quarterfinals, looking for a big win.
Junior Nick Contos, who has been to nearly every game, shared, "It is a great way to show school spirit by supporting a lot of my friends on the team."