Gymnasts vault to varsity status
Cassidy Korduba, Contributing Writer
September 26, 2019
"Watch out for the Walsh gymnastics team. We're making it to states this year!" junior Annie Harris said confidently.
Most of the student body is probably unaware that Walsh even has a gymnastics team. This could be because the group was started only two years ago by Annie Harris along with classmates Audrey Snow and Lexie Erdmann. "The team is growing, and we are all one big family. We have pasta dinners every weekend during the season," stated Lexie.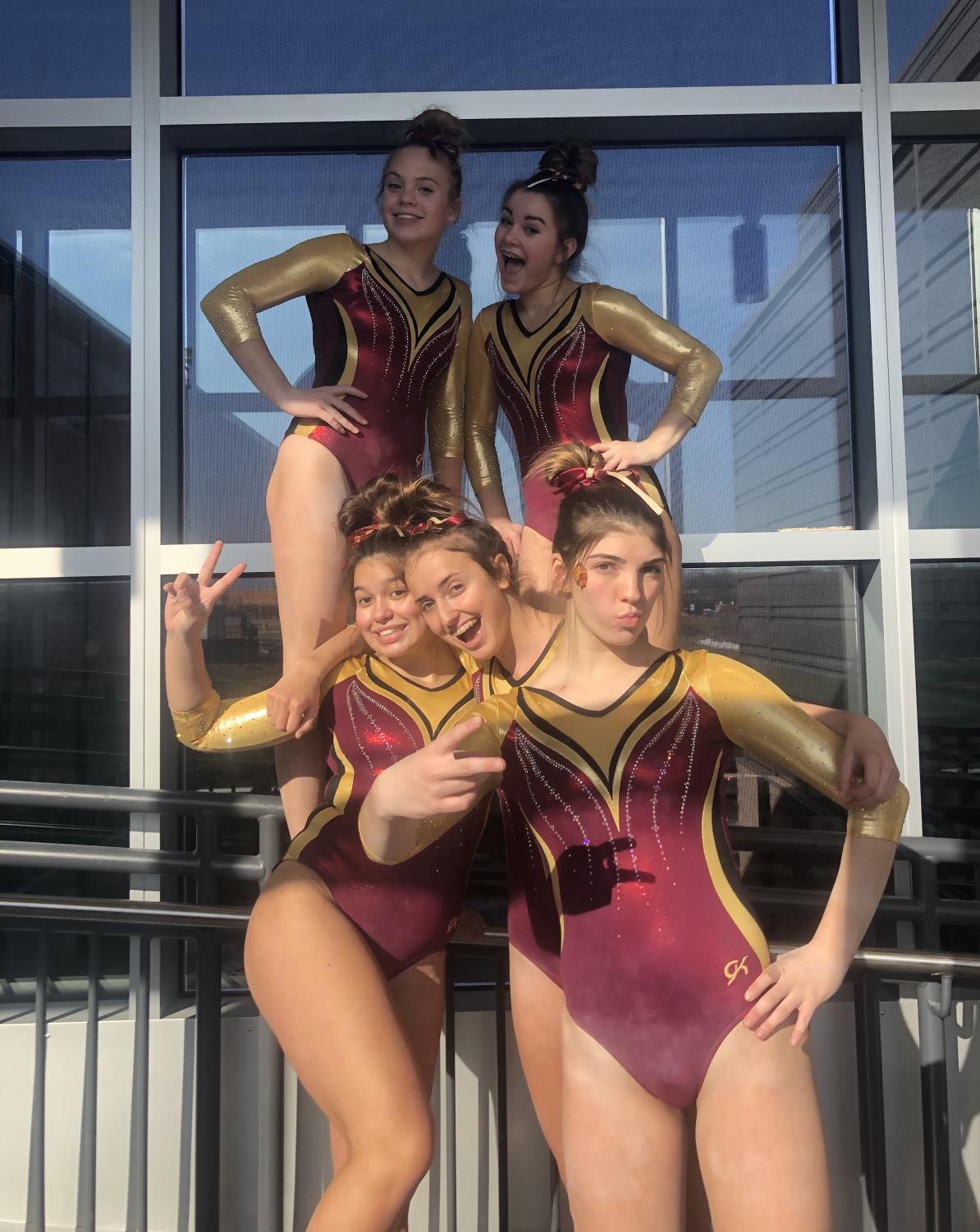 The gymnasts train under coach Megan Mertz, a former gymnast. Coach Megan has lots of experience and coaches Hudson's team along with Walsh's.
Last year  two new competitors joined the squad, sophomore Kyra Dossa and junior Cassidy Korduba. Kyra made it as far as States last season, an impressive showing for her freshman year of competition. Kyra earned a 9.5 out of 10 on the vault and placed first. "My goal is to make it to States again, not only as an individual, but also as a team," Kyra declared.
In gymnastics there are two different types of competition, individual and team, and either teams or individuals can qualify for States. However, both are very difficult to qualify for. Walsh did not qualify as a team last year, but they have been working hard all summer and hope to travel to Columbus this year.
For the first time, the team has six competitors and so qualifies for varsity competition. Last year, the Warriors only numbered five, but Leah Sherman, a sophomore who transferred this year from Woodridge, became the sixth member of the team. "I am really looking forward to the upcoming season, and I am ready to represent the maroon and gold," noted Leah.
Students can come out and support the Walsh gymnastics team at their home gym, Gym World of Twinsburg. The season starts mid-December.
"We need all the support we can get on our road to States," encouraged Lexie.