Impressive season for varsity boys' soccer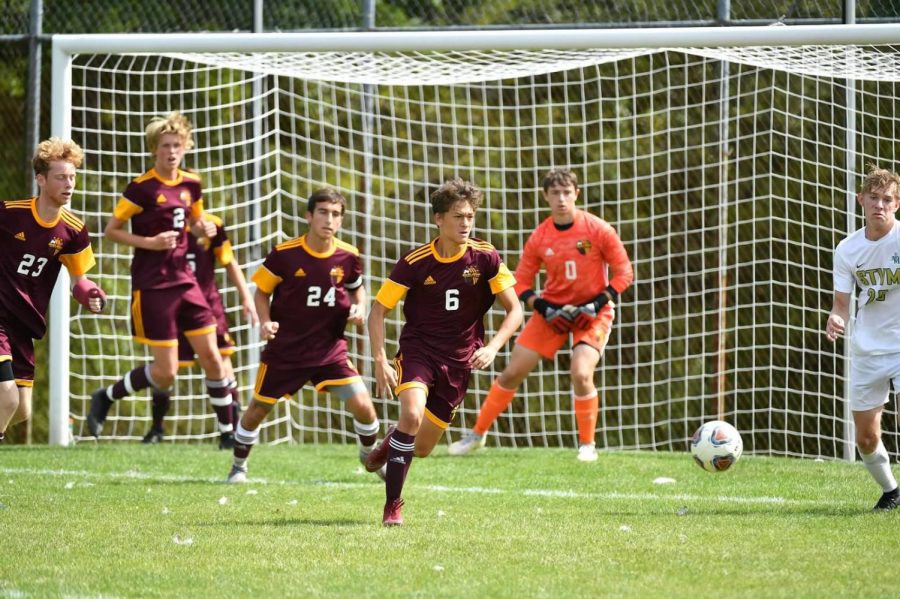 The varsity boys' soccer team has had a stellar season (8-3-3) so far due to their impressive teamwork and dedication, and many players are in high spirits for playoffs.
The team dominated in succeeding games against St. Vincent-St. Mary (6-0), Benedictine (8-3), and Padua Franciscan (7-1). They continued to win their next three games versus Brecksville-Broadview Heights (2-0), Notre Dame-Cathedral Latin (4-1), and Cuyahoga Falls (1-0).
The Padua game marked a highlight of the season. "We had our combinations put together … and for the next couple of games we just carried that through," said junior left-winger Michael Robusto. "Our team clicked that game."
The match against Brecksville was another well-played game. "I think our team really needed [the win] to move on in a better direction," said attacking center-mid Jack Dawson, a senior. Brecksville was one of the tougher teams the Warriors played this season.
The varsity team is mostly made up of upperclassmen, with the only two underclassmen being sophomore Pryce Pitchford and freshman Dennis Butts. Although having a team that is used to playing together is an advantage, the team's underclassmen have shown repeatedly that they've earned their spots.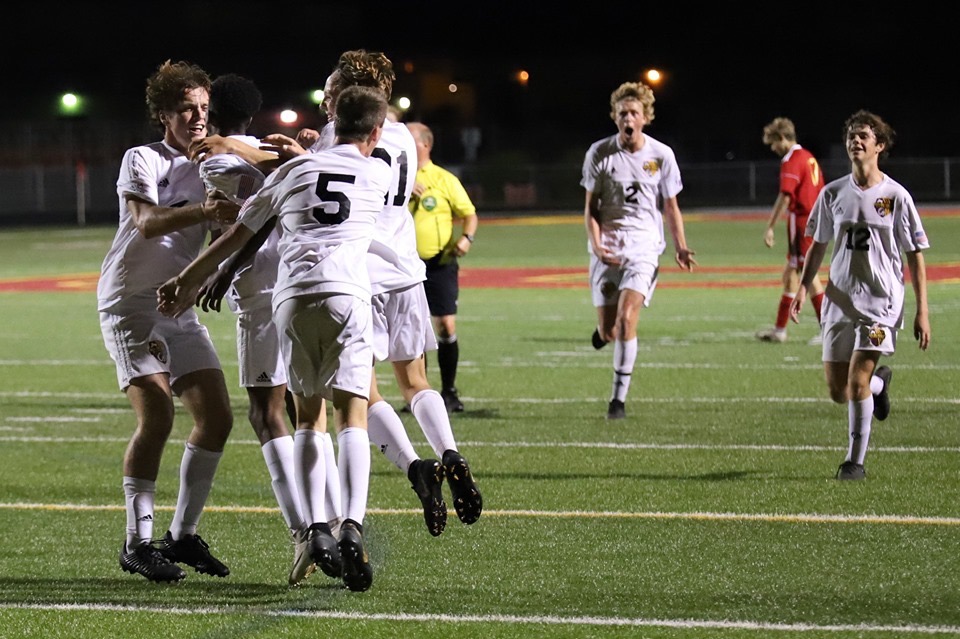 Commenting on the contribution of Dennis Butts, senior forward Preston Bowers said, "He has come through when we have needed a goal, and he has put so many goals in the back of the net for us." As the leading scorer on the team, Butts plays both winger and striker, where his extreme speed and acute sense for scoring comes in handy. He scored the second goal of the game and sealed the win for the Warriors.
Sophomore left back Pryce Pitchford has also made his mark on the team. Co-captain Jack Dawson said Pryce is "good at possessing and joining the attack with his winger, making him dangerous for the other team." Pryce believes that some of his strengths are his conditioning and knowledge of the game. Both Pitchford and Butts have helped strengthen the team, and it will be exciting to see what they do in the future.
The Warriors have improved this year due to the dedication of the players. Their workouts are tougher in terms of technical work, and the players have been doing fitness for a lot longer than last year. Michael Robusto said they are also "always working on set plays," which has aided them throughout the season and contributed to their six-game win streak. Unfortunately, this impressive string of wins, one of their longest in the past few seasons, was abruptly cut short by Hoban (2-1) on September 24.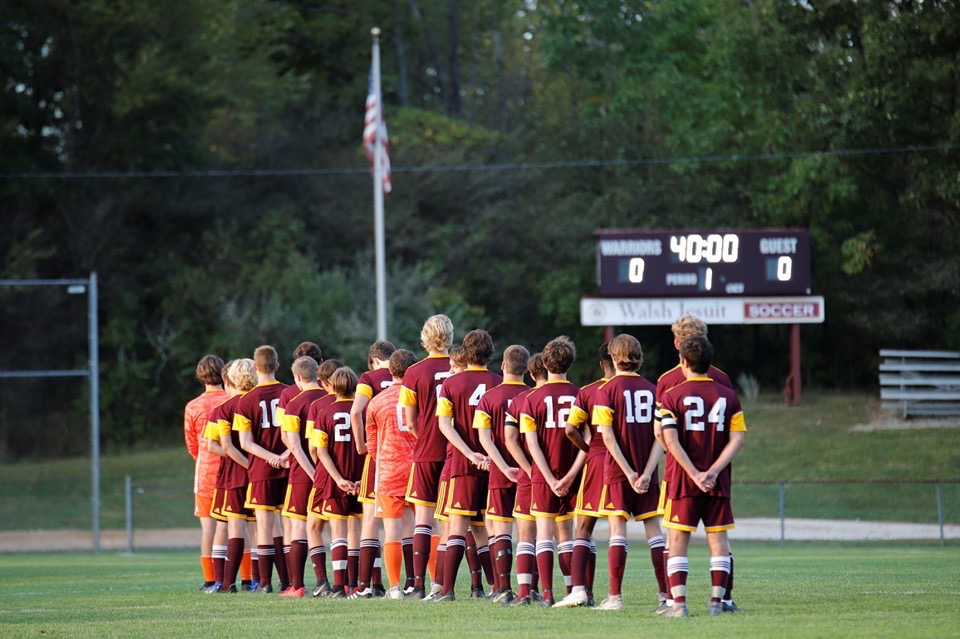 "They were a strong team. We had to battle hard and work for everything in that game," said Preston Bowers about what he believed to be their most challenging match. Now that the regular season is ending, the team is looking forward to playoffs.
"We have a good chance of winning districts," said Jack, and Michael added that he believes the team is going to make it pretty far "as an underdog team."  Fortune is on their side, since the team has a bye through the first round of the tournament.
At first, the team's schedule for the tournament had them playing the night of October 19, which meant they would have missed Homecoming. When asked about this possibility at the time, Jack said, "If it's for soccer, then I'm not super disappointed." He followed up by saying, "I'm not missing it for something I don't wanna do."
Luckily, the team's coaches were able to reschedule the game to one o'clock the same day.