iPad experiment leads to welcomed outcome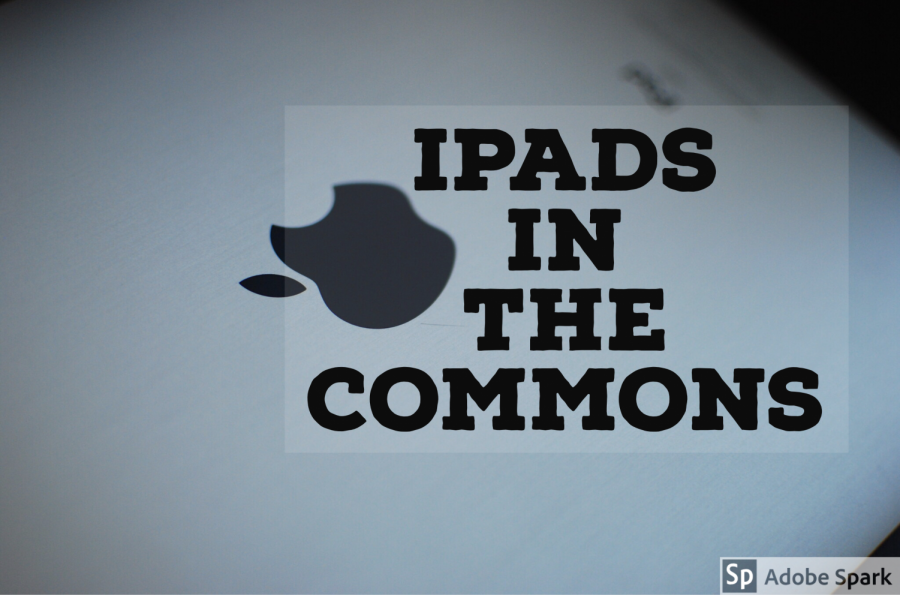 To everyone's surpise, on October 4 Dean of Students Mr. Gerry Rardin announced that students would be allowed to use their iPads in the Commons for one week.
"This is an experiment.  Miss Hudec and I need to get students out of the business hallway.  I currently like that students are still making conversation with their friends, and we might talk about letting students use their iPads in the future," said Mr. Rardin
Seniors were especially happy with the opportunity, even if it was only temporary.  "The iPads in the Commons are a good idea because people can sit, do their homework, and still socialize with their friends," Carter Verderico said.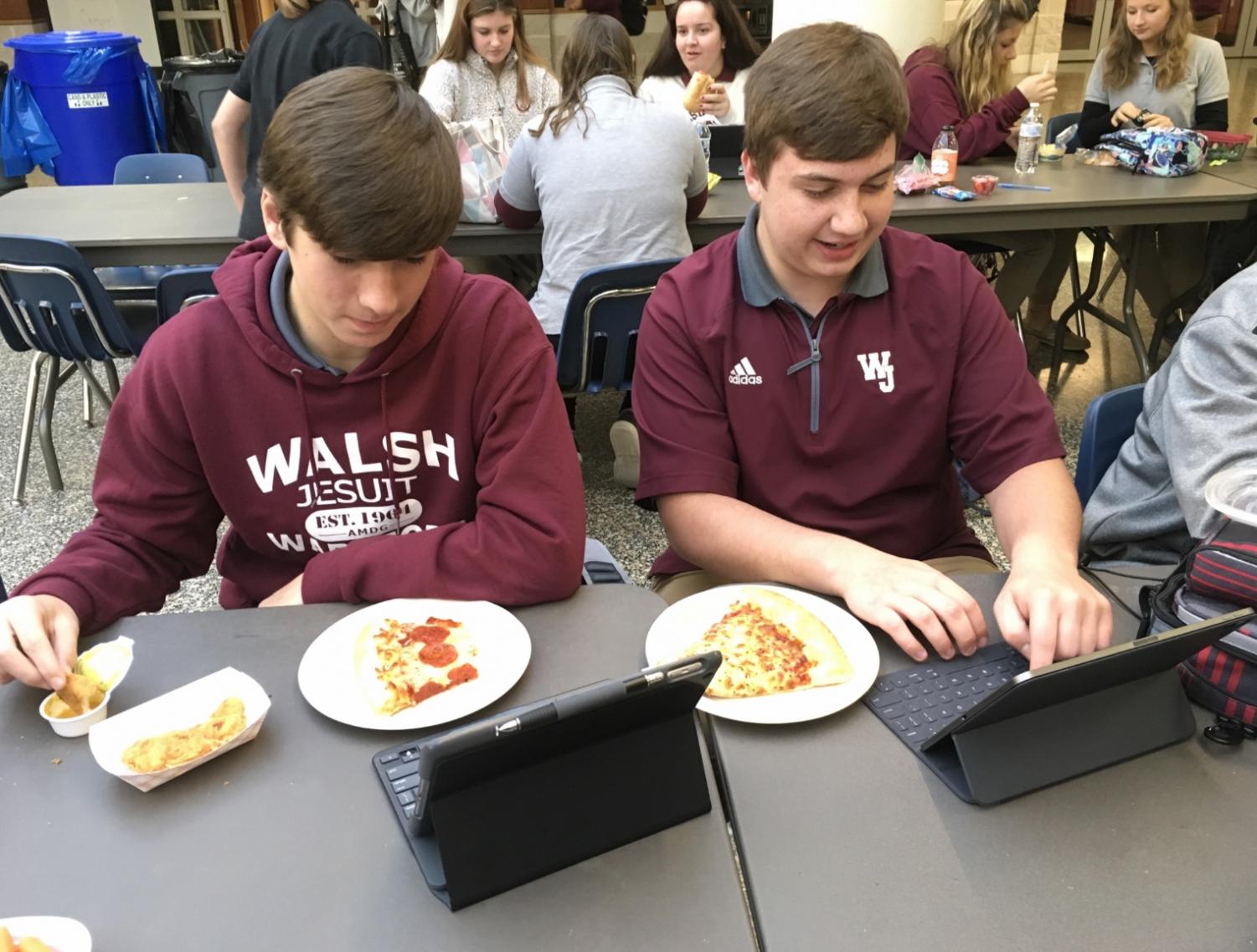 Tatum Carmichael, another senior, expressed, "It was a wonderful, stress-free experience that allowed students to engage in school work and socialize simultaneously."
iPads are now seen at virtually every table of every class. Students appreciate the chance to do homework in the midst of their busy days.
Junior Carley Ryan said, "I loved it because I could do my homework and still talk to my friends during my lunch period."
Freshmen appreciated the change in policy, too. Nate Korduba said, "I kinda liked it because I could check all the homework I needed to do."
However, not all students used their iPads strictly for academics. Some were either using social media or playing games.
"If I am being perfectly honest, I did not use my iPad for school purposes.  I was playing games on my iPad with my friends.  It was a lot of fun because we still talked to each other while still having friendly competition," sophomore Irish Sullivan admitted.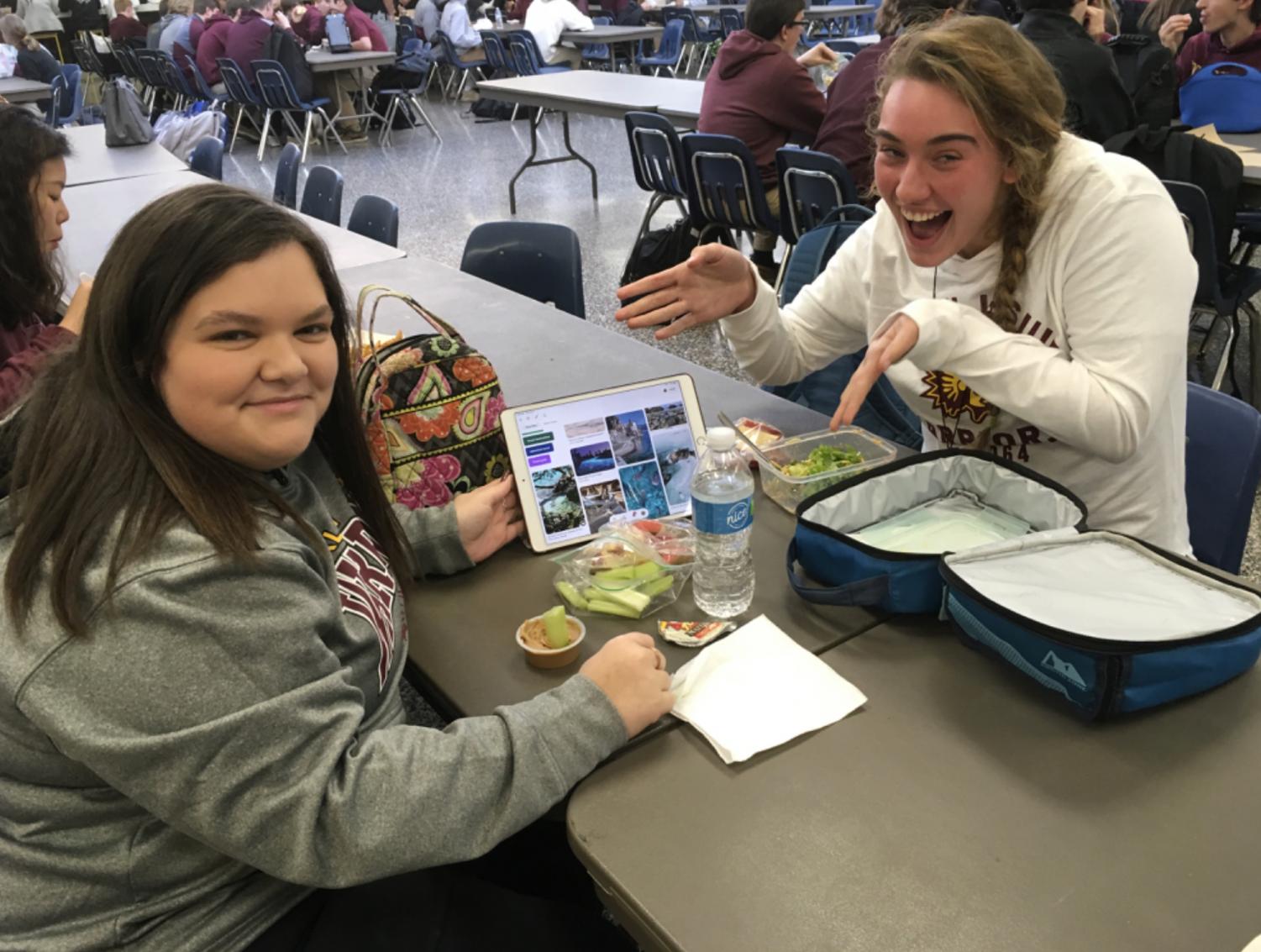 iPads in the Commons were first banned in the first semester of the 2016-17 school year.  The only places iPads could be used were in the Rotunda and business hallway. There was a reason for the ban: faculty and staff members were concerned that students would not talk to each other.
"I was worried that the students would not be social, but [allowing the iPads] actually ended up helping out students.  I saw that the students were able to interact with each other and still enjoy having the privilege of having the iPads in the Commons," said Mr. Bob Chase, security officer at the school.
The change of policy was made permanent on October 14. Students are now permitted to use their iPads in the Commons before, during and after regular school hours.