Born to play: Girls' soccer has much to celebrate
Walsh Jesuit's varsity girls' soccer team has had a tremendous season, ending regular play with an imposing record of 13-0-3. Their only tournament loss was against Medina in the Regional finals (0-1).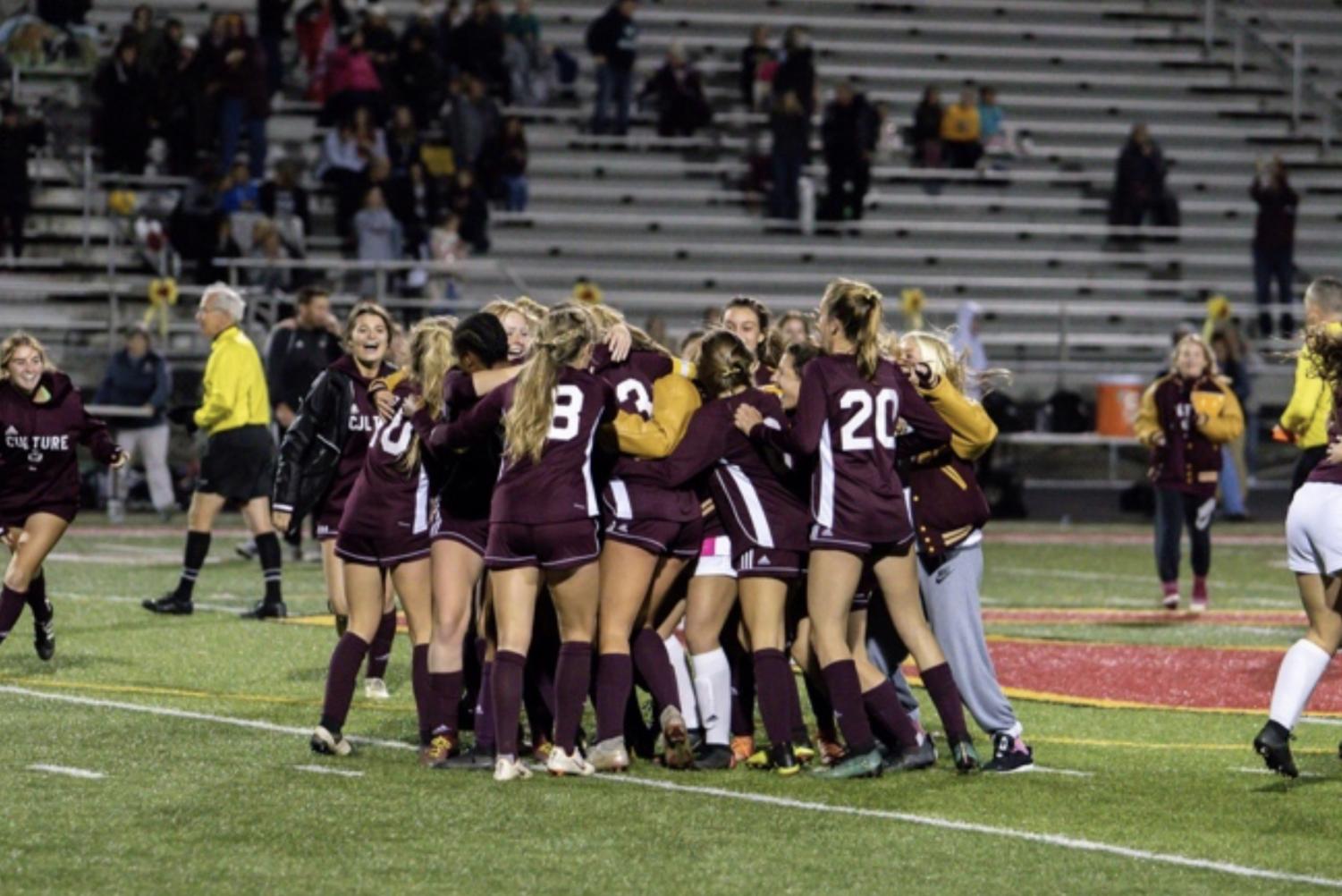 The team's most impressive wins were against Hoban, Gilmour, and Hathaway Brown (all 7-0). "All three of them were really good teams. We were just able to finish all the chances we had," said junior sweeper Elisabeth Ptacek.
Throughout the season, players like seniors Sophia Gorski and Noëll Bentley stepped up and demonstrated their determination for the team to do well.
When asked about Sophia, senior forward Leah Smith said, "Her speed and skill allowed her to get back on defense and win the ball back in dangerous situations. She was equally as effective as an attacking player, able to take on any number of players."
Elisabeth also noted, "[Noëll] is the heart and the soul of the team. She had everyone's back. She was always the hype man, and she was a big part of what ended up happening in our season."
Sophomore Molly Gray has shown considerable talent, too. "She's really dependable and trustworthy, and she can play anywhere really well," said Elisabeth.
The dedication of the girls' varsity soccer coach, Mr. Dino McIntyre, along with the support of the players' families, helped the team, as well. "Every practice and game Dino gives his everything, inspiring each of us players to give everything … and the support from the amazing parents and fans keeps us motivated and positive," said Leah.
In addition to ending the regular season undefeated, the team dominated in tournament play, starting with wins against Kent and Hudson (both 4-0).
Elisabeth and Leah both believe the Hudson game was one of the best games they played. "We were so ready to go for that game …. They beat us on that field last year, and we ended up beating them this year," said Elisabeth.
The team went on to win Districts against Twinsburg (3-0) and claimed the Regional semi-finals by handily defeating Mayfield (5-0).
The consistency and dedication of the girls' soccer team led to an extraordinary season. Leah concluded, "We played many amazing teams that presented us challenging tests of our physical and mental strength and ability to work together as a team, and I am proud we were able to stand strong."