Up, up and away!
Grace Lutkus soars aloft in her mom's hot air balloon "Goodnight Gracie"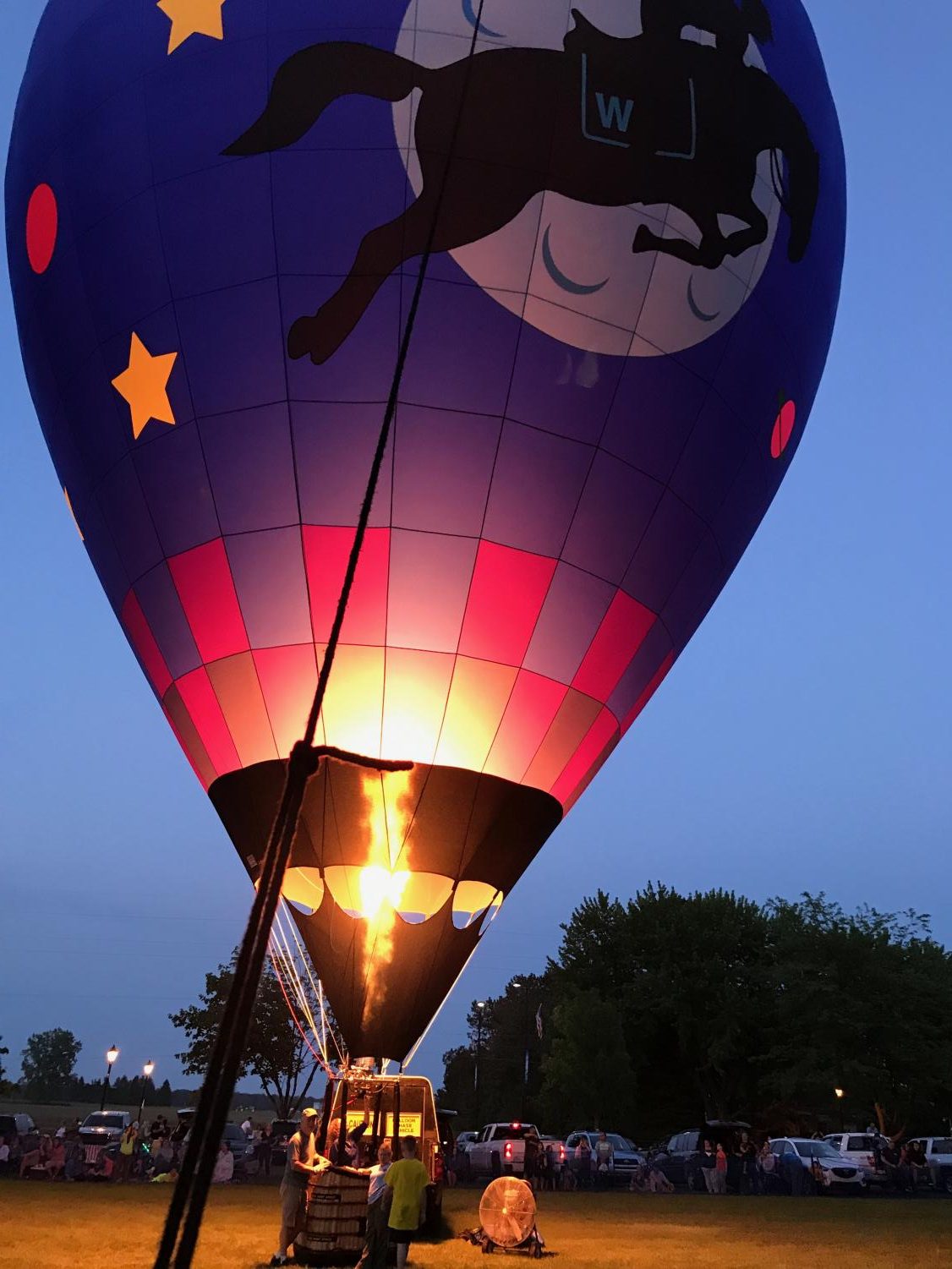 "In the balloon before competition, it's both calm and suspenseful." That's how freshman Grace Lutkus described the feeling of floating soundlessly, hundreds of feet through the sky while participating in competitive hot air ballooning.
The aim of competitive ballooning is deceivingly simple. Contestants are given a small, weighted bag and GPS coordinates which lead them to a target on a field, usually an "X". The goal is to drop the bag as close to the center of the "X" as possible. The closer to the center, the more points are earned. Although this may sound easy, several factors make this feat tremendously difficult.
Grace pointed out that "it may sound easy to just fly somewhere, but when you are in a hot air balloon, there is no steering. Only the wind." This challenge forces ballooners to anticipate the different wind directions and use them to their advantage. "[Ballooners] use ropes in the basket to go up and down, which makes them travel through the different 'wind layers.' Grace explained.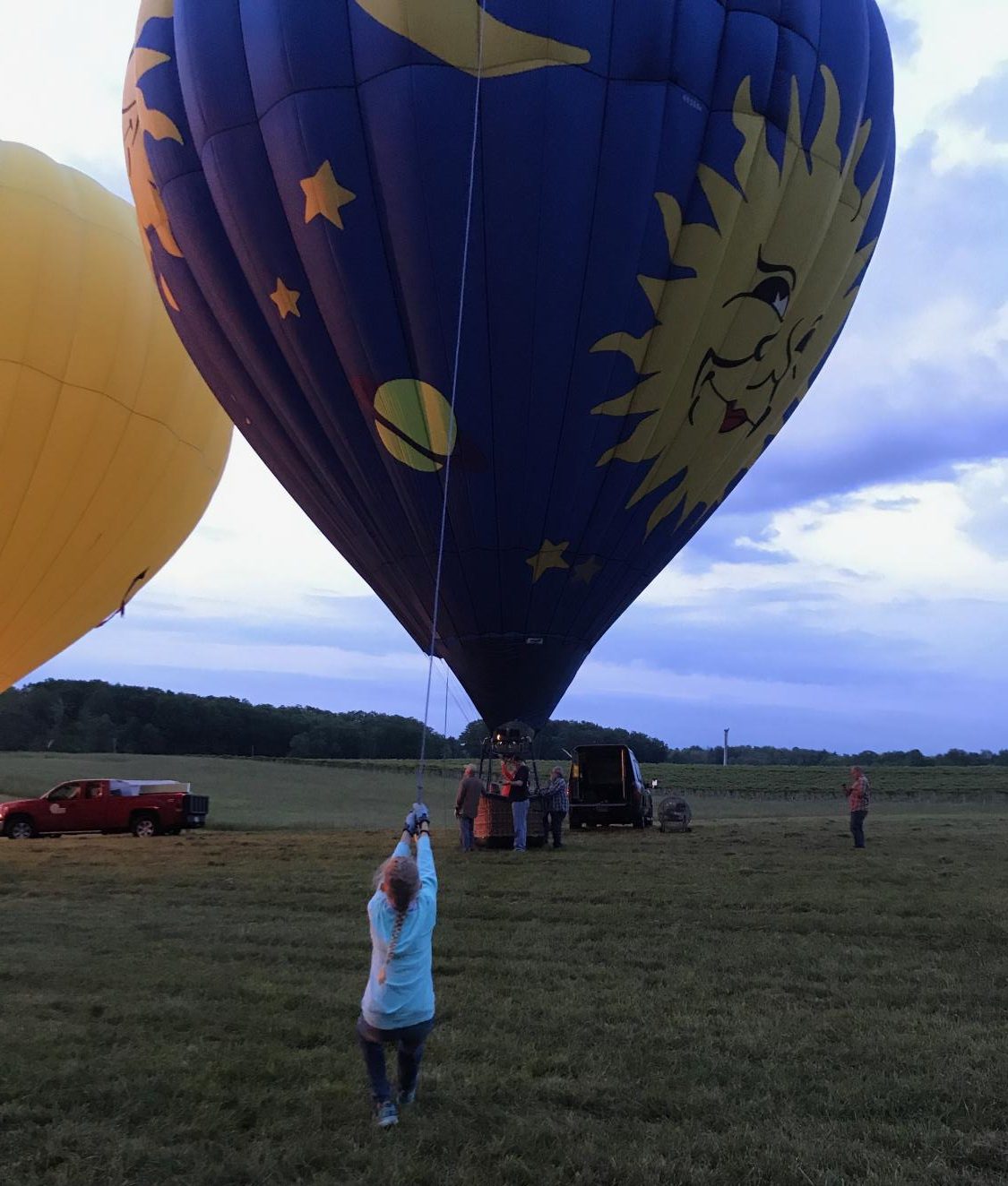 Grace's mother has been ballooning for 25 years and introduced a two-year-old Grace to the sport. Even as a toddler, Grace loved traveling and seeing her mom compete. As she got older, her love for ballooning only grew, and  she began to "crew" for her mom, a job she still enjoys to this day. The crew, which also includes Grace's aunts and others, helps with everything from inflating the balloon to anchoring it to the ground to deflating it. These steps are crucial to making sure that the ballooning trip runs smoothly and so requires a lot of people.
Recently, Grace's mom wanted a new balloon and decided to design one with Grace. They worked on two graphics together, with Grace making sure to work meaningful elements of her life into both sides.  As an avid equestrian, Grace decided to include a silhouette depicting her riding the horse she used to own. She explained that "The horse has a 'W' [on] the saddle pad because my horse's name was Warrior." Although the main portion of the other graphic, which depicts a moon wearing a nightcap, was drawn by her mother, Grace contributed to that design as well. On the nightcap of the moon, she included a small silhouette of a dolphin to pay homage to her favorite animal.
The balloon's name, "Goodnight Gracie" originated because of an event known as a balloon glow, which is usually held at the end of a hot air balloon festival in the night. Essentially, the anchored illuminated balloons contrast against the starry night sky, creating a picturesque scene. When Grace was younger, she begged her parents to allow her to stay up past the balloon glow. However, her mother and fellow ballooners sent her to bed, saying, "Goodnight, Gracie," and the balloon's name was born.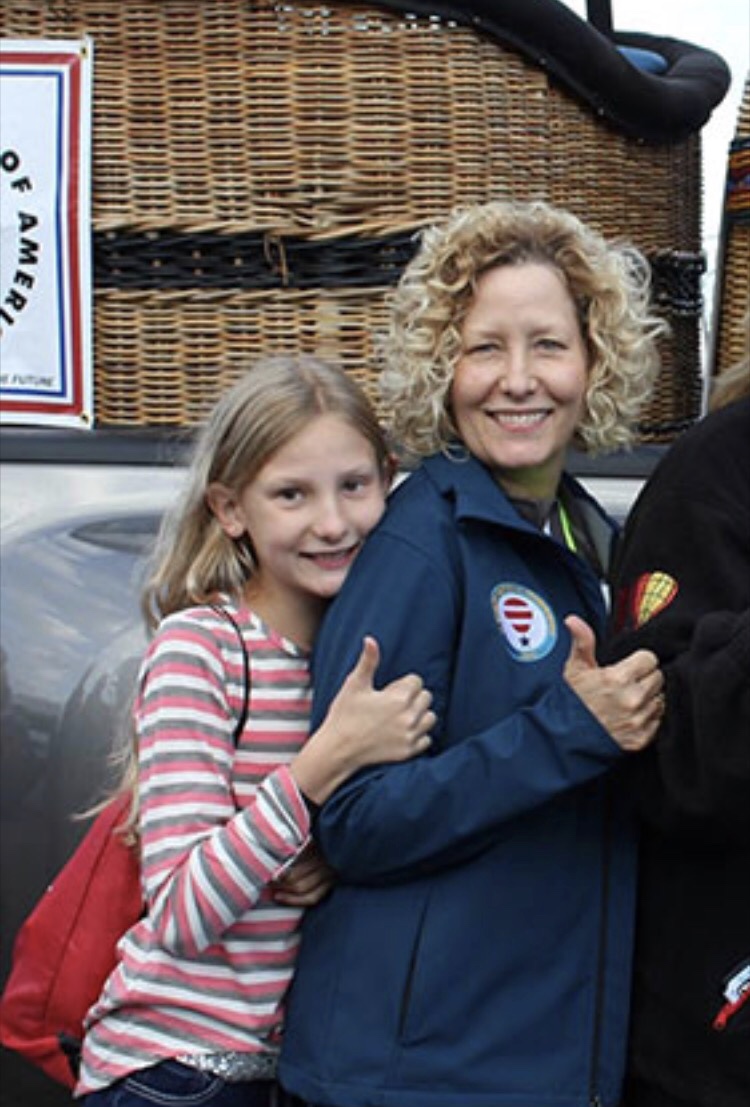 When Grace and her mom balloon, it is almost always competitive. "Goodnight Gracie" is reserved for these competitions. The sport can be done all year round but mainly occurs in the warm summer months.
Although Grace loves the feeling of drifting through the sky in a balloon and helping crew for her mother, she emphasized that the ballooning community is also incredibly important to her. She enjoys the sense of togetherness that those involved share. "We are a team even though we are competing against each other," she stated. So, next summer, as you enjoy the wonderful weather, look up, and you may just see "Goodnight Gracie" coasting through the bright blue sky.