Membean's new look
The esteemed and edifying website loved by all, Membean, just got a massive update. Membean is an online vocabulary program and an effective way to learn words and remember them. Walsh Jesuit purchased Membean eight years ago, and now every freshman, sophomore, and junior must complete 30-45 minutes a week on improving their vocabulary.
A recent update changed everything about the Membean home page, including a whole new, modern style. The main function of Membean stayed the same, so learning the words has not changed.
Junior Joe Cerrito said, "I love the new look for Membean. It makes Membean seem so much more official and easier to understand."
Now, when logging onto the home page, the user can see which days they completed the Membean exercises and how long they spent on each one. It also shows the goal times, customized by the teacher, that one needs to hit per week.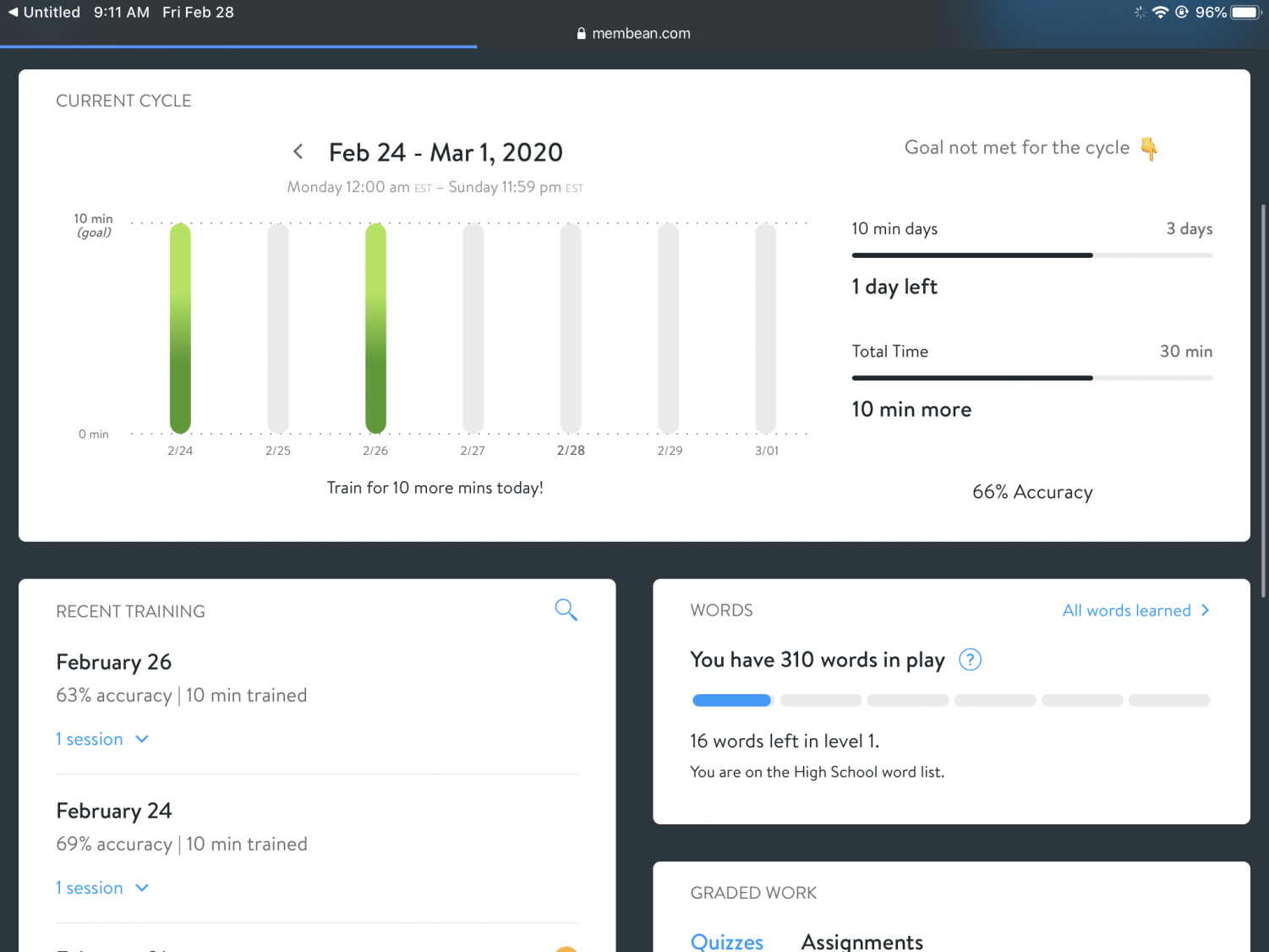 For freshman Joey Canzoni, the instant clarification of the time remaining is everything. "We didn't do anything like Membean at my middle school, so remembering to do [it] every week is hard. Now that you can clearly see how many minutes you have to do and how long I have to do them, it's so much easier."
One of the best features the program offers now is displaying every word a student has learned. Clicking on the "all words learned" tab lists words as "started learning," "good progress," "almost ready," "ready," and "quizzable."
"This feature is extremely helpful," said sophomore Jenna Barone. "I now always check what words I can be quizzed on before my quiz so I have an idea what it's going to be like."
A student can also see completed quizzes and assignments and what they scored on them. These additions simplify where one can find the information.
After hearing about and checking out the update, senior Angela Sylvis said she loves this feature, " I haven't been on Membean in so long, and to see all the progress I made with Membean in one spot is pretty cool," she said. Seniors are not required to do Membean, so the fact that some are still using the program to increase their vocabulary is pretty cool.
Mrs. Deb Bok, the English teacher who introduced Membean to WJ, loves the new updates. She believes the program accommodates the curriculum to fit everyone's needs.
"As much as kids hate using it, I hear a lot of kids saying, 'that's a Membean word,'" said Mrs. Bok.