Students discover Ignatian pilgrimage
Making pilgrimages to sites across Northeast Ohio, students in Mrs. Cheryl Byrne's senior Ignatian Spirituality class journeyed to discover God's presence and to enrich their faith.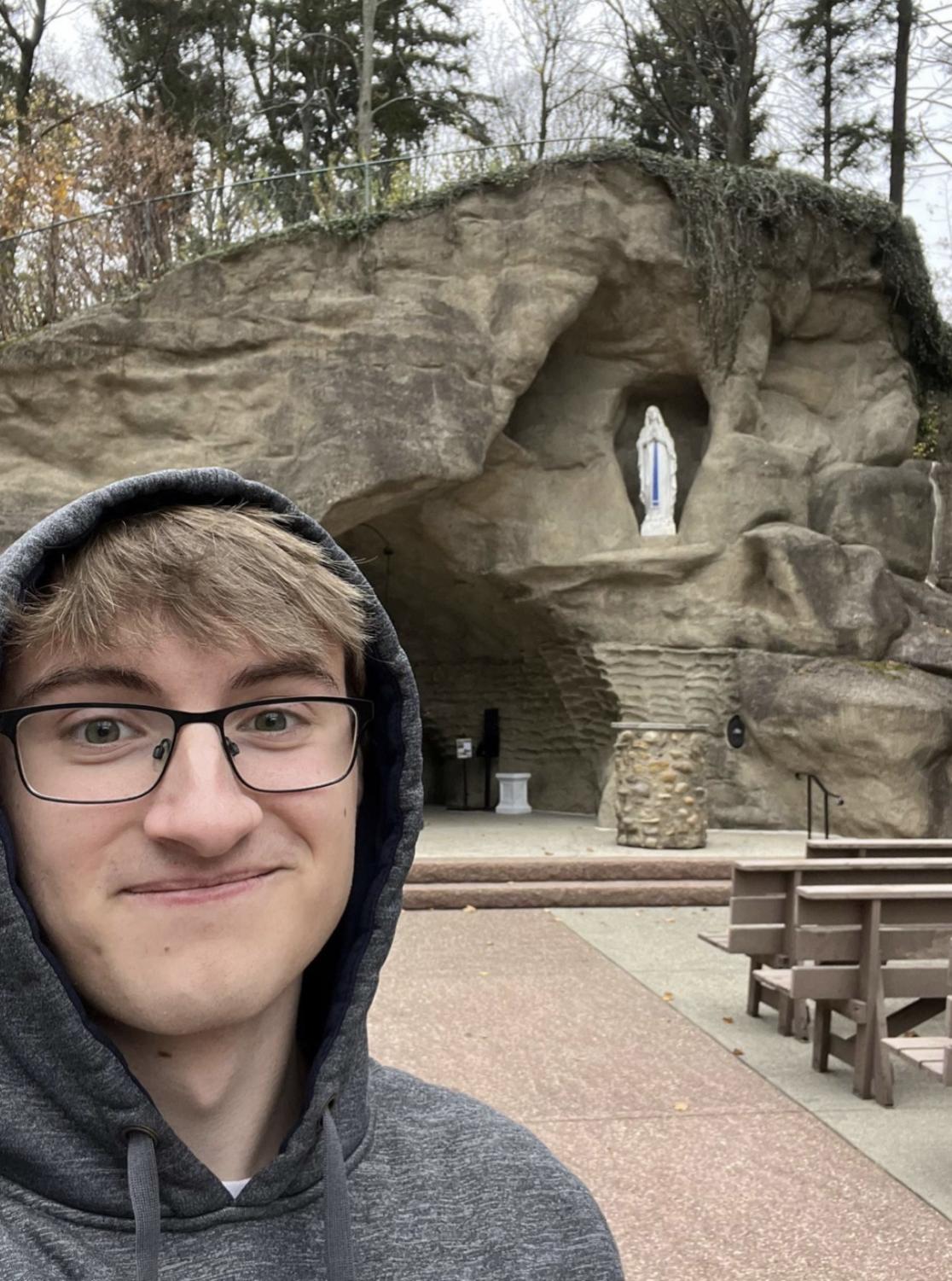 "This unique project was something that forced me outside my comfort zone and helped me achieve a goal that I would not necessarily achieve on my own without the structure of the class," said senior Chandler Fronk, an Ignatian Spirituality student.
The students were able to choose from seven different religious pilgrimage destinations that included the Cathedral of St. John the Evangelist (Cleveland), The Basilica & National Shrine of Our Lady of Lebanon (North Jackson), Our Lady of Lourdes Grotto (Mogadore), the National Shrine of Our Lady of Lourdes (Euclid), Rhoda Wise House & Grotto (Canton), The Servants of Mary Center for Peace (Windsor), and The Sanctuary Museum (Lakewood).
"I chose these pilgrimage destinations because I wanted the students to explore some of the areas not well known in religious history," explained Mrs. Byrne.
Ignatian Spirituality students Kayla Flory, Morgan Graham, and Sara Constantini all traveled to The Servants of Mary Center for Peace in Windsor Ohio (Ashtabula County). There they explored the world's largest statue of Our Lady of Guadalupe, surrounded by the world's largest outdoor illuminated fifteen-decade rosary.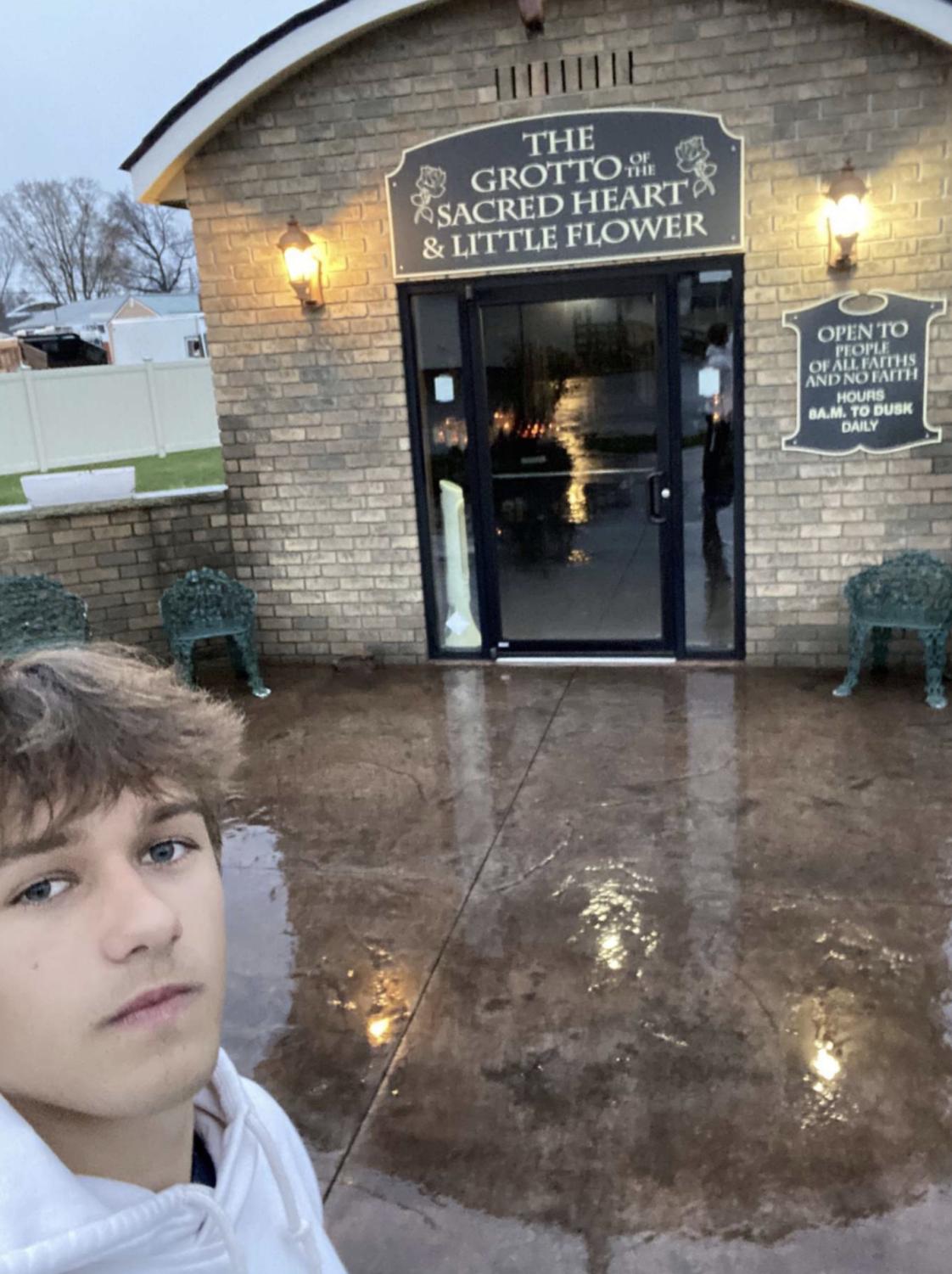 Senior Kayla Flory told The Pioneer, "The Servants of Mary Center for Peace was an incredibly beautiful place to visit. As we walked the grounds of the center, I was able to relax and take time to reflect on God's presence through the beauty of nature and the statue of Our Lady of Guadalupe."
Throughout the semester, the students have studied the life of St. Ignatius and the principles of Ignatian spirituality. In this course, the students use the life of Ignatius as a guide to help them find God in all things and develop a strong personal spiritual relationship with Christ.
"The interesting thing with Ignatian spirituality—where it differs from a pilgrimage—is that Ignatian spirituality is a life-long process that never ends. Typically, once a pilgrim reaches their destination, it is over. But because we can always grow closer to God, others, and ourselves, this process only ends at our earthly death (or when we give up…which, hopefully, we do not do!)," explained theology teacher Mr. Adam Green.
Senior Ryan Piech said, "I feel that this Ignatian Spirituality course, and in particular the Pilgrimage Project, has helped me strengthen my relationship with God because it has helped me recognize, through the journey and places, that God is present in the journey of my own life."
View Comments(1)