Men's volleyball recognized by OHSAA
Since 1994, Walsh Jesuit has had a men's volleyball team, but starting this 2023 season it is now being recognized as an official OHSAA sport. Since the school has always treated volleyball as a varsity sport, the biggest difference from prior seasons is the greater number of teams in Ohio.
"We added, I believe, between 60-70 teams as soon as that announcement was made. So just the number of boys able to play the sport across the state is gonna be the biggest change and the biggest opportunities for us to see our sport grow," commented Coach Brad Seislove.
The Warriors won the 2019 Ohio High School Boys Volleyball Association state championship and have been contenders in each year's playoffs ever since. Now that there will be many more teams and more competition, one question is how will Walsh Jesuit compare to and play against those teams?
Owen Pickett, team captain and Marymount University volleyball commit, said,  "Walsh has the potential to be one of, if not the best, team in the state!"
The players to keep an eye on this season are senior outside hitter Owen Pickett, sophomore outside hitter Ryan Lippert, senior middle Jimmy Brandhorst, and freshman libero Ryan Houser. These four players are fantastic at their respective positions, whether it's putting up a block, spiking the ball, or passing.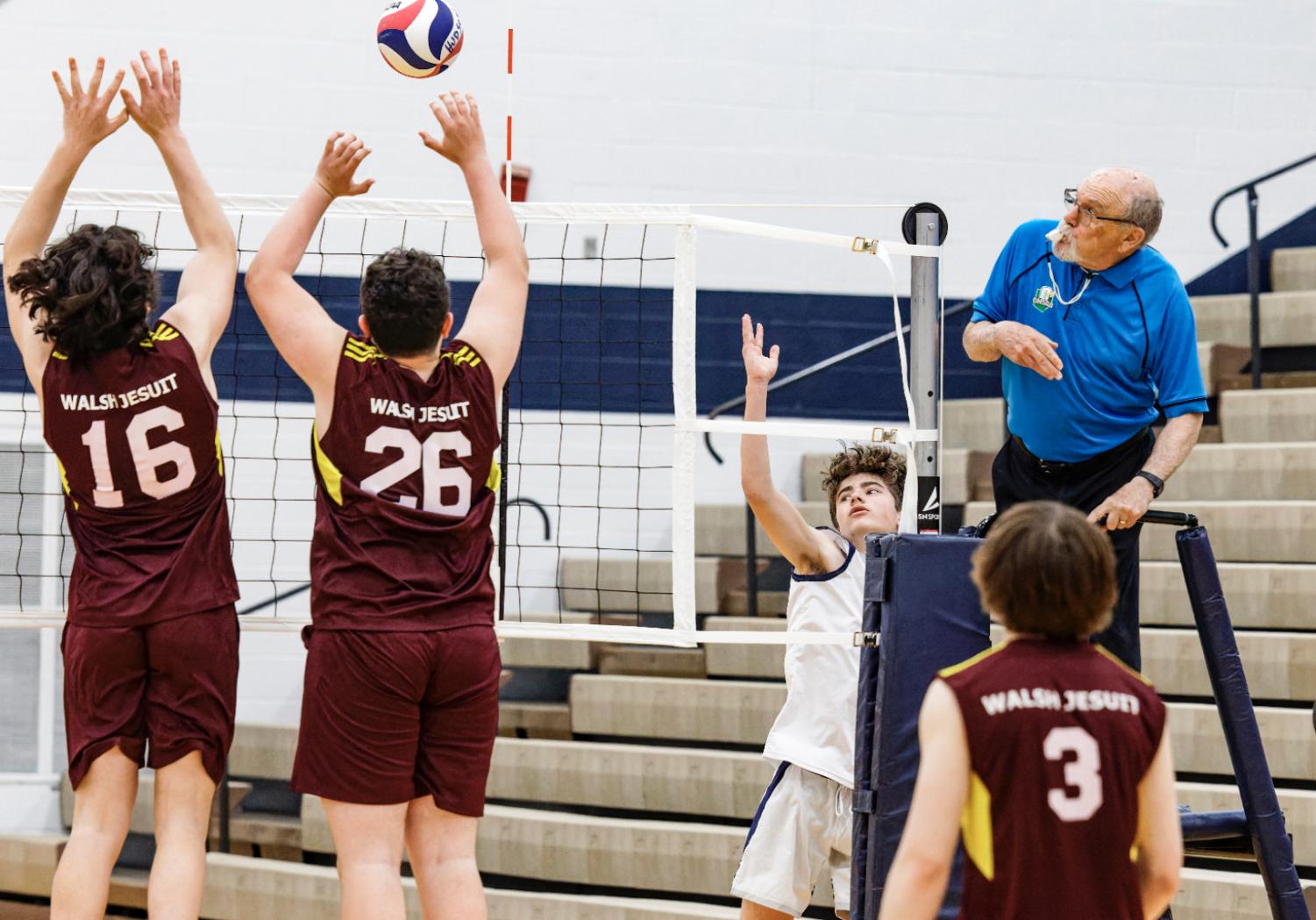 Ryan Lippert said, "Being a sophomore starting on varsity puts a ton of pressure on your shoulders. You have to be a leader while being on the court with seniors and juniors."
With the team having the potential to bring the heat to the opponents, the only thing stopping them is themselves. The Warriors are 7-10, but celebrated a big win against Hoban on April 19 that went to five sets (25-23, 19-25, 25-15, 22-25, 16-14). Despite this momentum, the Warriors' season ended with their May 13 loss in three sets to St. Ed's in Lakewood.
Senior Matthew Anthony, who has attended several volleyball games, stated, "My favorite part is seeing how much the fans and the bench get into it. There are moments when everyone goes crazy after an exciting rally, a big block, or a hard spike."
Leave a Comment