Apple Inc.: Ignorant or ingenious?
Hang on for a minute...we're trying to find some more stories you might like.
On Tuesday, September 12, the press, along with Apple fanatics, gathered at the Apple headquarters for the unveiling of the new iPhone 8 and a 10th anniversary edition smartphone dubbed the iPhone X (pronounced ten). Prices range from $699 to $1,149, and the products' chief improvements include wireless charging, facial recognition, and incredible processing power. The new iPhone also features a water and dust resistant design that is more durable than ever. Revealed with the new phones is the Apple Watch Series 3, which can function using cellular data instead of relying on bluetooth connection.
Apple's aspirations are gargantuan, but consumers remain skeptical. iPhone 6 owner and Walsh Jesuit senior Nicole Yohman claimed, "It's just another iPhone with a better camera and faster chip. We've heard it all before. It's nothing new." Many others share this same opinion since Apple seems to have made minimal noteworthy changes over the last few years. "I will probably not get it… No phone is worth $1,000," stated Ronnie Romanini, '21, disgruntled upon hearing the tremendous starting price for the iPhone X. Similarly, the Apple Watch 3's price starts at a hefty $349 plus an additional $10 per month for data fees. The steep pricing will cause many potential customers to balk.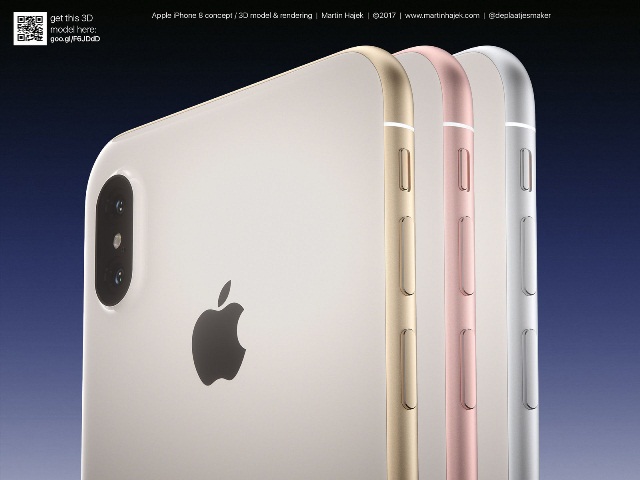 Martin Hajek, via Flickr, Creative Commons
Confusion arose among many Apple users because of the awkward sequencing with the iPhone 8 and iPhone X. "There's an iPhone 8 and an X? What happened to 9?" inquired Campus Minister and iPhone 7 plus owner Mr. Palange. The jump from 8 to 10 is perplexing, and the decision to use the Roman numeral "X" causes even more bewilderment.
The company believes that the significant processing and software improvements to the iPhone are crucial. The facial recognition system, which allows owners to unlock their phones by merely glancing at the screen, will lure in the tech savvy individuals who covet the latest and greatest devices. The buttonless face of the new product boasts of innovation but, unfortunately, faster chips and HD displays struggle to quench the average consumer's ambitions. Still, many diehard Apple users plan to stay faithful to the brand. "The wireless charging seems more convenient…The facial recognition seems cool, too," noted Shelby Travaglianti, a prospective customer and senior at Walsh Jesuit.
The iPhone 8 and 8 plus will most likely hit local stores on Friday, September 22, while the iPhone X will be available for preorder on October 27, with a shipping date of November 3.