A rebuilding year for WJ football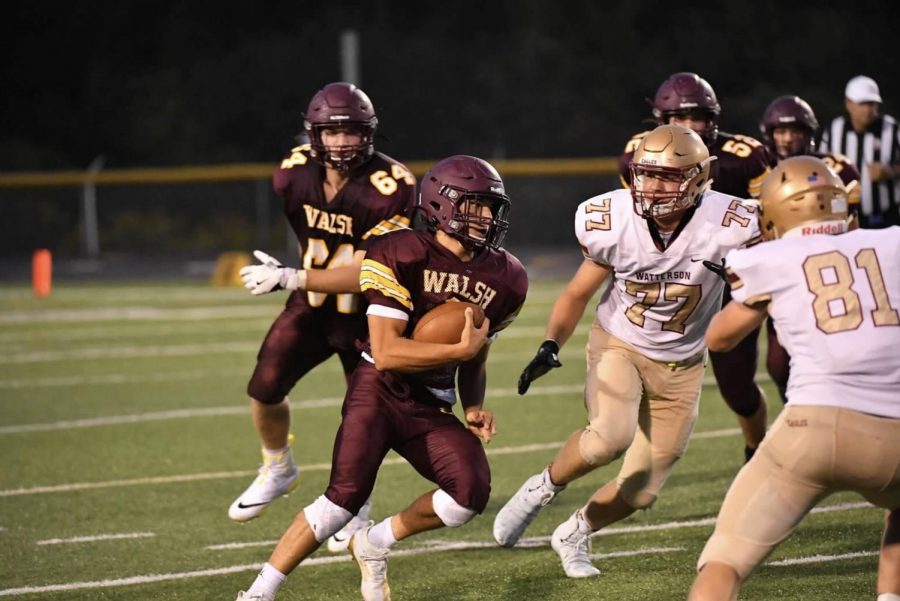 Mackenzie Pollard, Contributing Writer
September 27, 2019
This year the football Warriors underwent major changes. New coaches Mr. Nick Alexander, Mr. Drew Turner and Mr. Phil Bokovitz have brought renewed energy to the team. After struggling the last couple seasons, the team and the school community have confidence that WJ will come back stronger than before.
The 0 – 5 record as of September 27  does not stop the coaches or the players. The team's motto is "Find A Way." In other words, just get it done. Their new mindset keeps their heads held high. Practices and workouts have increased to 3-4 hours every day except Sunday. Head Coach Alexander said they have drastically increased the amount of weight they are lifting in the weight room from last year, so they are getting stronger physically and mentally.
The gridders not only have a new spirit and new players, they have become a family. Junior defensive lineman Nathan Boggs stated, "I love my teammates, and I look forward to playing football with them." In addition, the relationship between the boys and the coaches will make the team stronger than ever.
Junior Bryce Hayden, defensive lineman, shared another motivating phrase: "Changing the culture." This motto started in the weight room and gets players to the field. It refers to the idea that "the past is the past." What they do now is what matters for their future.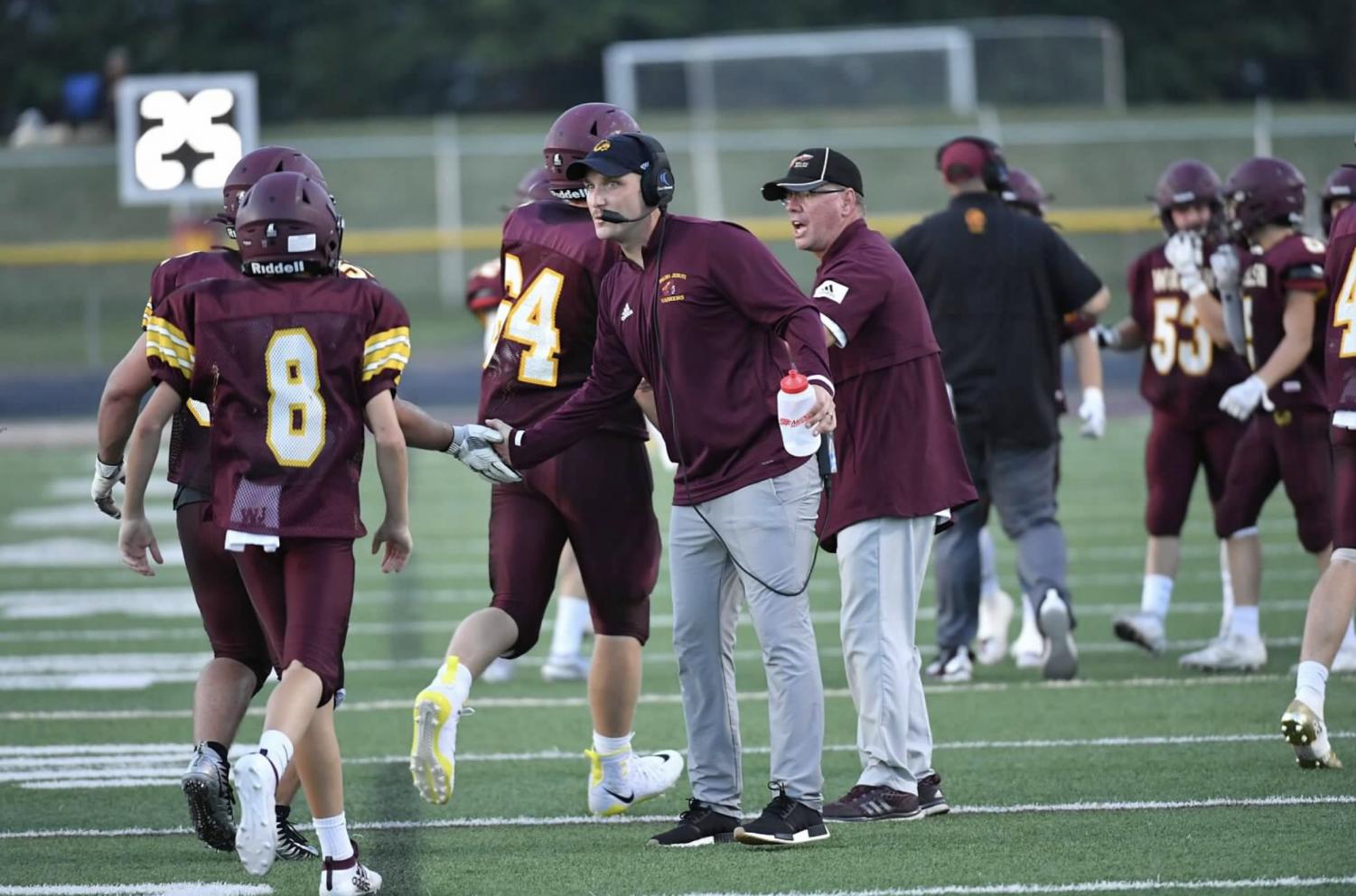 The captains have a huge role as leaders. They include seniors Chris Disabato, Adam Salek, Cam Mayes, and Nick Reilman. Each is skilled in his individual position. They encourage their team members to be physically and mentally secure.
Along with senior experience, the Warriors have young talent to build a future on. One of those is sophomore linebacker K. C. Kish. He is a starting inside linebacker for varsity. Joey Deangelas and Charlie Klug are also young, rising talents for the team.
JV and occasional varsity quarterback Jake Campagna, a junior, said he is "looking forward to what the 2019 season has to offer." He speaks for everyone on the team.