Tea and moon cakes, anyone?
Chinese classes celebrate the Mid-Autumn Festival with food and fun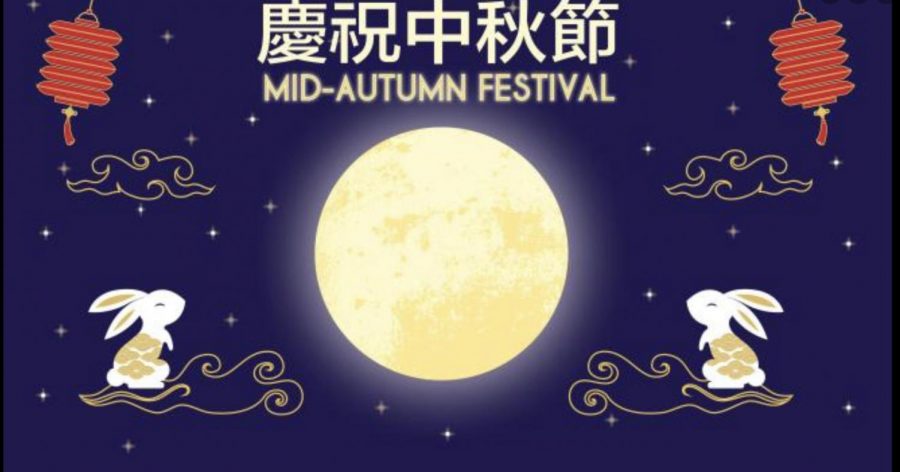 Brenna Prem and Meilin Wang
September 26, 2019
In every Chinese language class, students have the opportunity to celebrate the famous Mid-Autumn Festival. Through tasting "月饼", also known as moon cake, and sipping green tea, the students experience an authentic celebration of the popular festival.
Mrs. Meilin Wang, teacher of Chinese 1, 2, 3, and Honors level 4, supplies the foods and tea for the students to try. While these foods are often an acquired taste, students always happily enjoy them. In addition, every year each level of Chinese class makes a different craft, including painting classic Chinese stories of the festival on paper fans and making stamps to create intricate prints. Students learn classic Chinese tales and recreate them in forms of art, which allows them not only to appreciate the tales but also to get in touch with their creative side.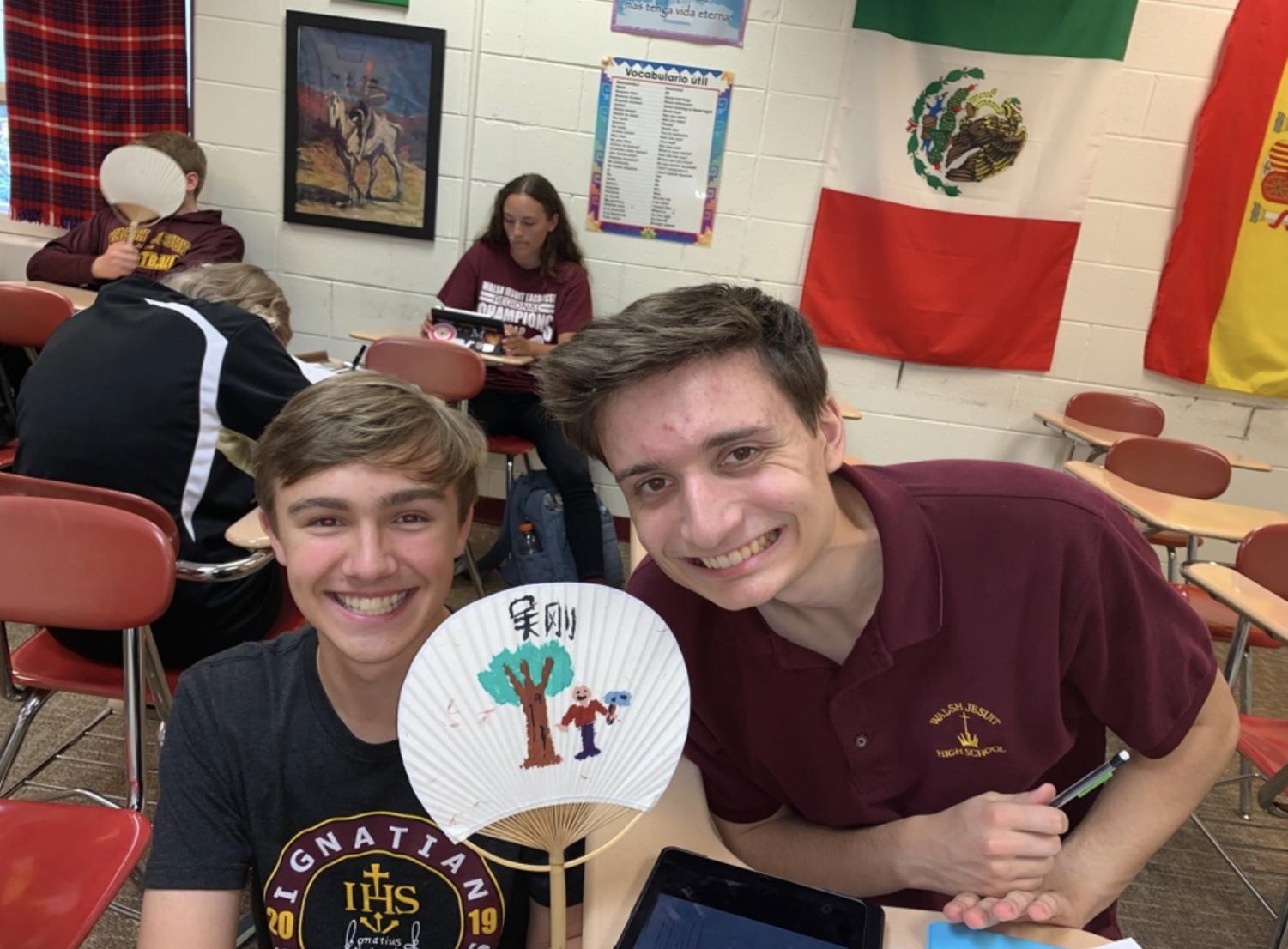 Pun Pannawat Wasayangkoon, a freshman international student, gave the tasting experience a mixed review.  "The tea was okay, but the moon cakes were too sweet for me. I like the tea that you brought for us … because it reminds me of my grandparents. They always drink that kind of tea. I didn't like it at first, but now I started to like it more." he told Mrs. Wang.
Nate Smith, a junior, said, "The moon cakes were fantastic with their soft doughy outside and flavorful bean paste contents."
Other than celebrating in class, the Asia Culture Club hosts after-school activities, welcoming Walsh Jesuit students to taste the moon cakes and make wonton soup to end the Mid-Autumn Festival, a big holiday in Asian countries.
Mr. Michael Gladstone, a school counselor, said, "The wonton soup was out of this world — or at least out of this country.  The wontons were fresh and delicious — and they paired perfectly with the broth.  Most importantly, the students seemed to have fun making the soup and eating it.  Loved it!"
These celebration days are something students always look forward to and love participating in. Bringing the essence of the Mid-Autumn Festival to Walsh Jesuit showcases diverse cultures and exposes the students to the celebrations of the world.