Bold changes for girls cross country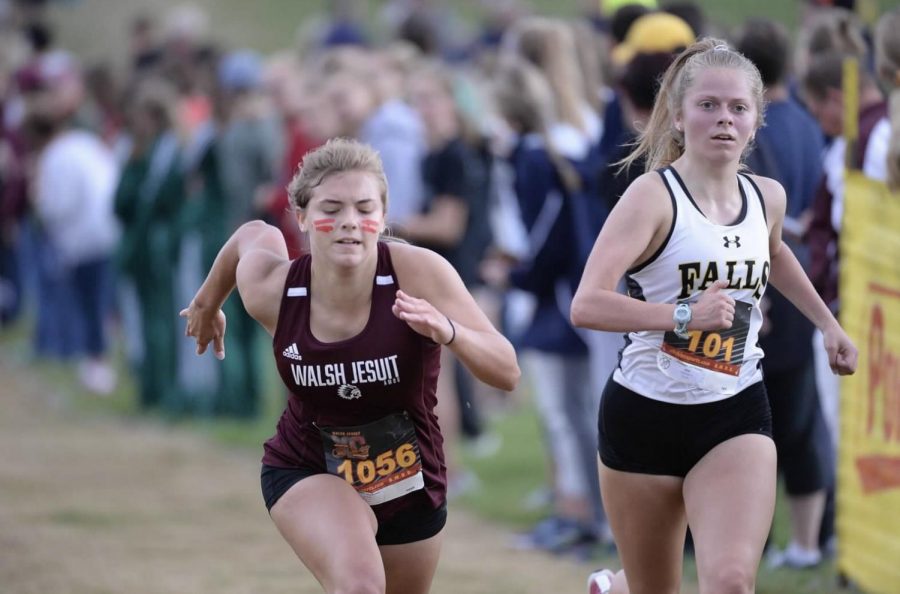 Jessica Osciak, Contributing Writer
September 29, 2019
Head coach Kendra Mooney confidently initiated bold changes to the women's cross country team. In her first year at Walsh, Mrs. Mooney has essentially overhauled the program with new workouts and a new culture.
Coach Mooney has taken a different approach to training, with an emphasis on injury prevention exercises, total body wellness, and personalized workouts based on the individual. For example, some runners have begun swimming and biking instead of running.
Last year the Lady Warriors' season ended bittersweetly with many girls running personal records at the District meet, but only current senior Amelia Figler qualified for Regionals. Also, six out of ten varsity runners graduated or chose not to return.
Addressing the need for rebuilding, senior captain Ally Powers said, "It's honestly such a melting pot this year – we have girls running for the first time ever, girls who just switched sports, and some girls who have been running for basically their whole lives."
Recently, the Warriors ran on their home course at the Pat Ritchie Invitational. The course is known for being grueling, usually due to weather conditions like ninety degree heat or mudslides. However, this year was different for the team with thirteen girls setting lifetime bests.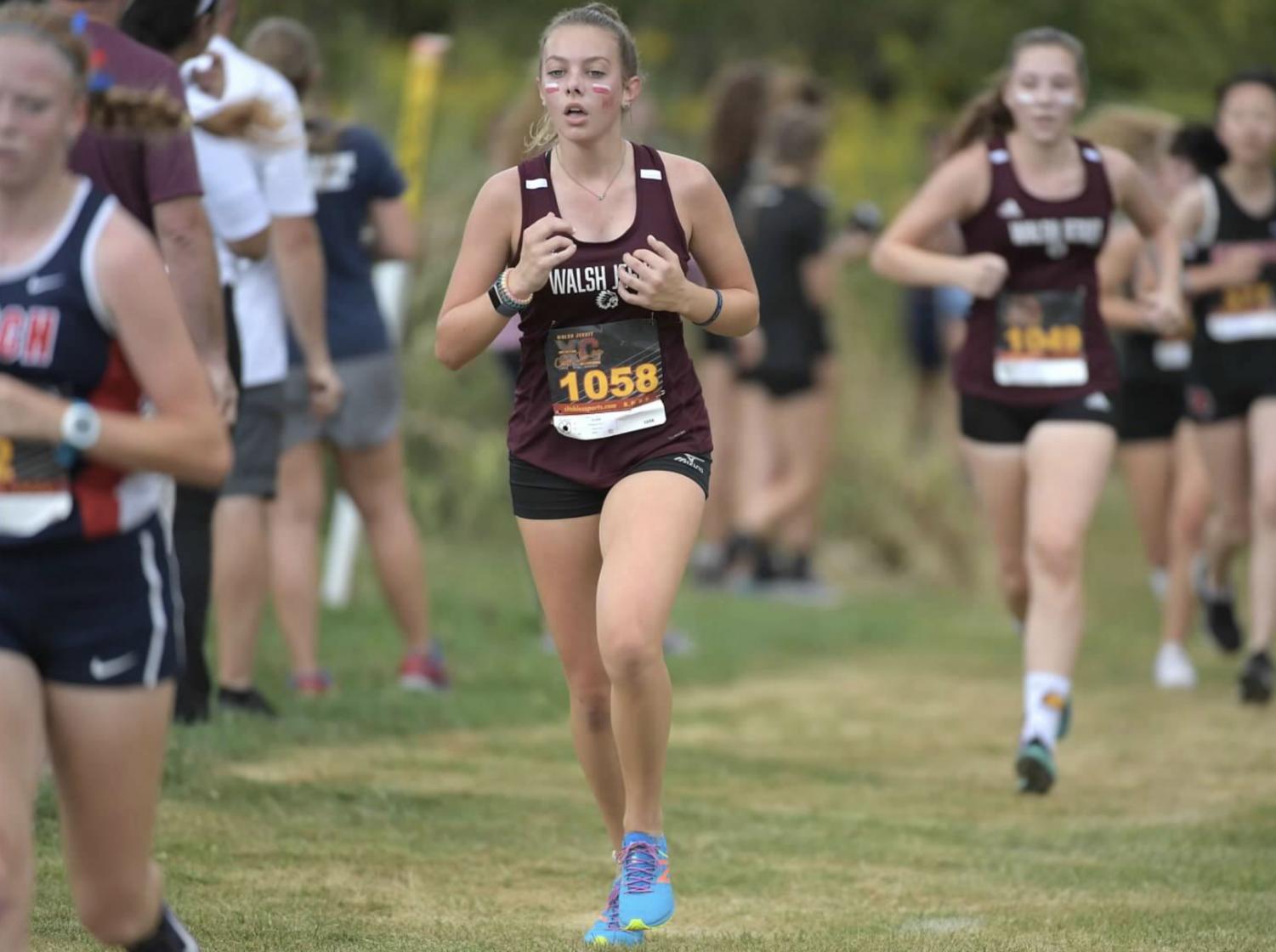 When asked about the meet, freshman runner Sophia Frammartino said,  "The course is rather difficult and can easily tire a runner quickly. Luckily, our team brought the thunder and did super well!"
On October 5, the girls travel to Legends Trumbull County Fairgrounds, but they have their eye on a bigger prize. They want to reach their peak later in the season when it matters most.
Emma Lally, another senior captain, commented that she thinks the most challenging meet ahead will be "Districts or NCLS, since [they're] super high stakes if we want to win our league or go to Regionals."
When asked about the potential of the team, Mrs. Mooney commented, "I think there's a lot of untapped potential. I see a lot of potential in runners for developing and committing to running all year round, so they can can get stronger and better for next year."
Ally observes, "The whole team feels different this year. Everyone is happy to be there, and even on super hard workout days, we are able to balance working hard and having fun. I'm so happy with how the team dynamic feels."