Artist of the Month: Dom Mazullo
"It's as easy as it seems. A little bit of effort goes a long way."  Senior Dom Mazullo lives those words on and off the stage.
Dom is no newcomer to performing; he has been acting, singing, and dancing for five years, including with the Harmony Gold Show Choir and in Centerstage Theatre productions. From "Legally Blonde" to "Hello, Dolly!", Dom has consistently played eccentric characters which stand out in audiences' memories.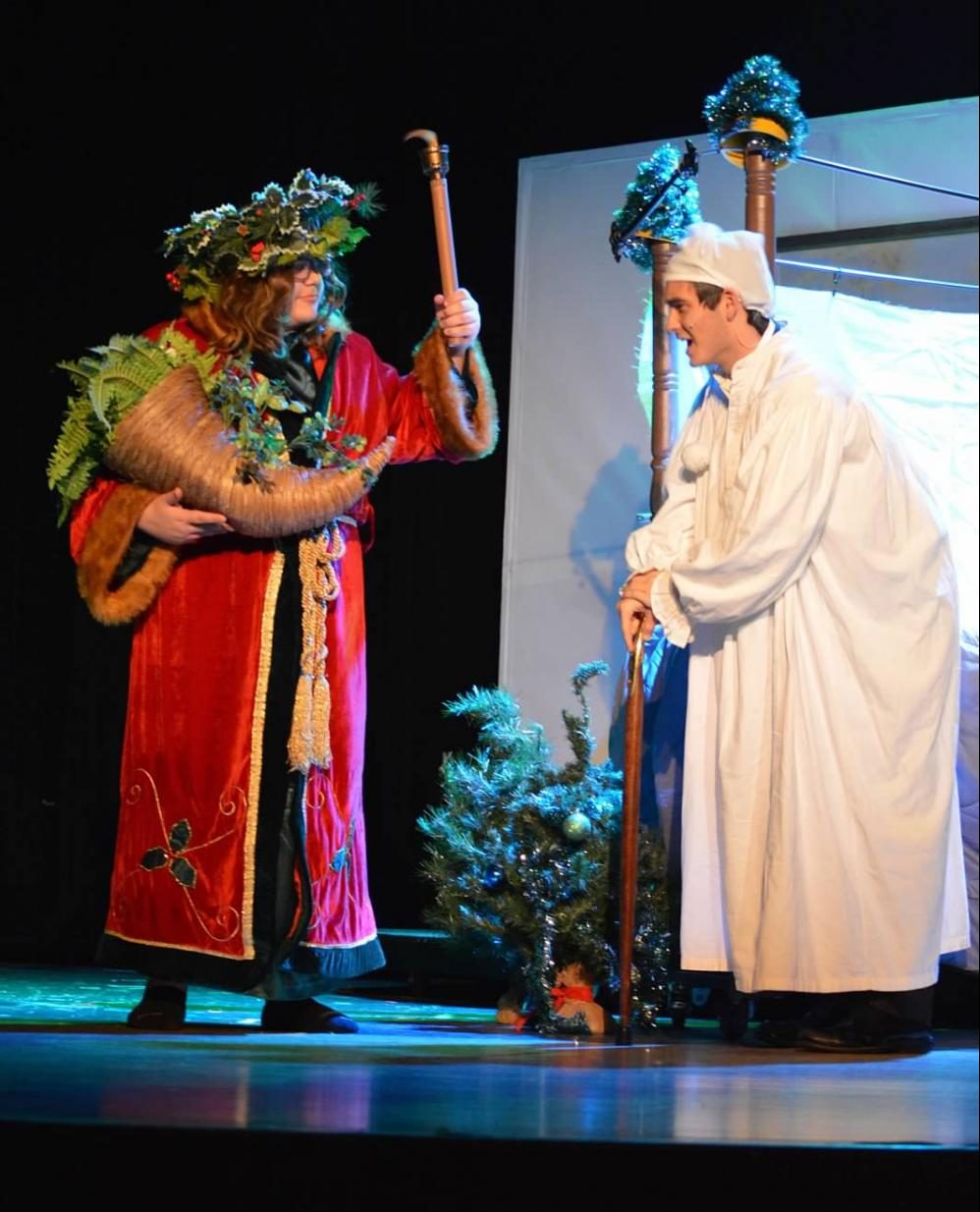 Mr. Dave Banks, Dom's director for the past four years, said, "Dom is a compelling actor on stage because of his sense of timing and his innate sense of character and his ability to stay in character."
In "Hello,Dolly!", Dom played the part of the rude, stubborn, pretentious Horace Vandergelder so convincingly that some playgoers may have assumed he was simply playing himself. Nothing could be further from the truth.
Unlike Horace, Dom picks people up when they fall. Once, Dom's friend and classmate, Connor Cline, was going through a hard time and was overwhelmed. Dom sensed his friend's sadness and did what he always does — made him laugh and showed he cared.
Connor described a typical Dom routine: "He sings outrageous songs and speaks in funny accents which causes everyone to burst into laughter."
Even during exhausting rehearsals, Dom manages to turn the endless repetitions into as much fun as the final performance. He has been known to dance around on stage in a mishmash of costumes and hats he finds backstage.  He lights up an entire room with his jokes and lively personality.
Gracie Kulawiak, a sophomore, said, "Dom is always enthusiastic about everything. He is also always nice to everyone no matter what grade they are in."
Sophomore year Dom faced an obstacle. He unfortunately had to quit show choir and theater due to poor grades. At first Dom thought he would not care about being left out of productions but, after seeing his friends on stage, he realized the change he had to make. Dom completely turned his life around and focused on his studies. After months of hard work and vigorous study, he finished sophomore year with a 4.0 GPA.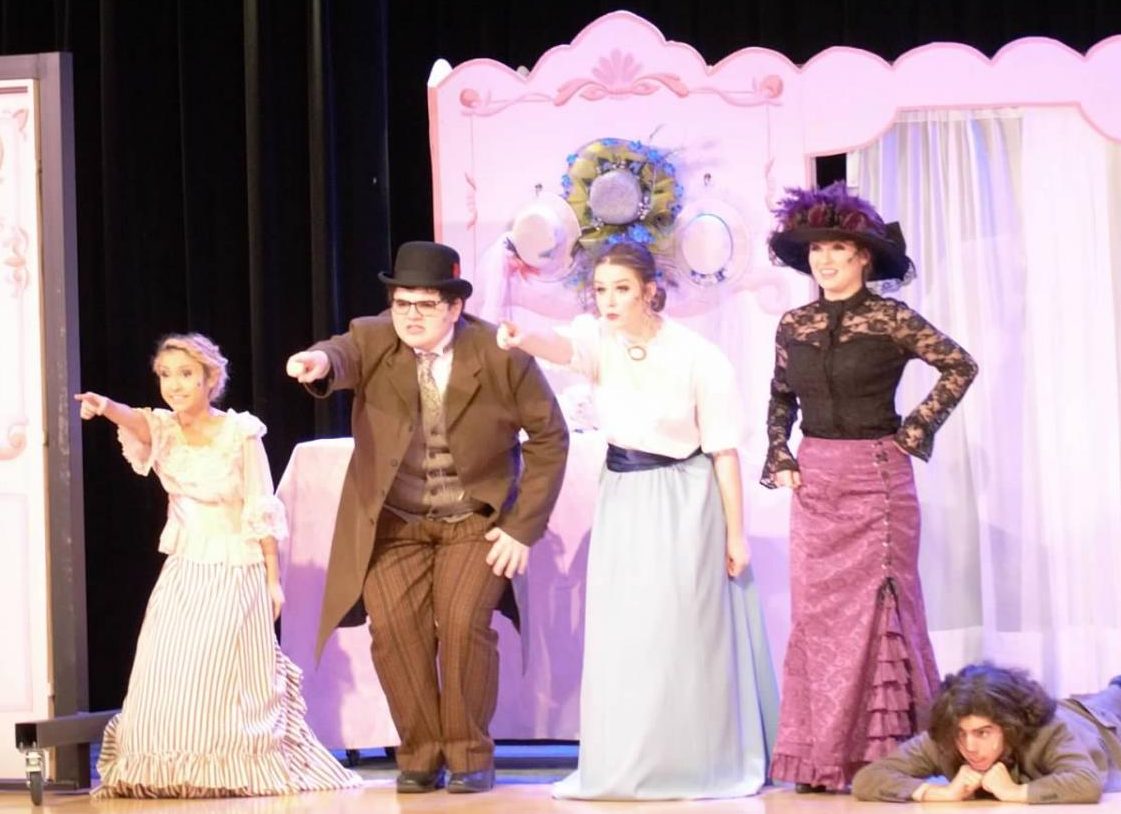 Dom said, "I did my homework. It's as easy as it seems. A little bit of effort goes a long way."
Aside from his academic success, Dom remains an entertainer at heart. He often compulsively erupts into song and dance during classes to express his joy. Recently, Dom understood all of the material on a math test, so he tapped his feet and danced around in his desk. The whole class noticed, which made taking the test less tense for everyone.
Commenting on Dom's spontaneity, show choir director Mr. Vince Matia said, "Dom doesn't care about what people think about him. He's just Dom."