Ukrainian Easter: a rich and colorful tradition
Ukrainians spend hours creating beautiful Easter eggs that they share with each other. These hand-painted eggs are very rich in color, design, and symbols, and sharing them is a part of the celebration of the season and faith.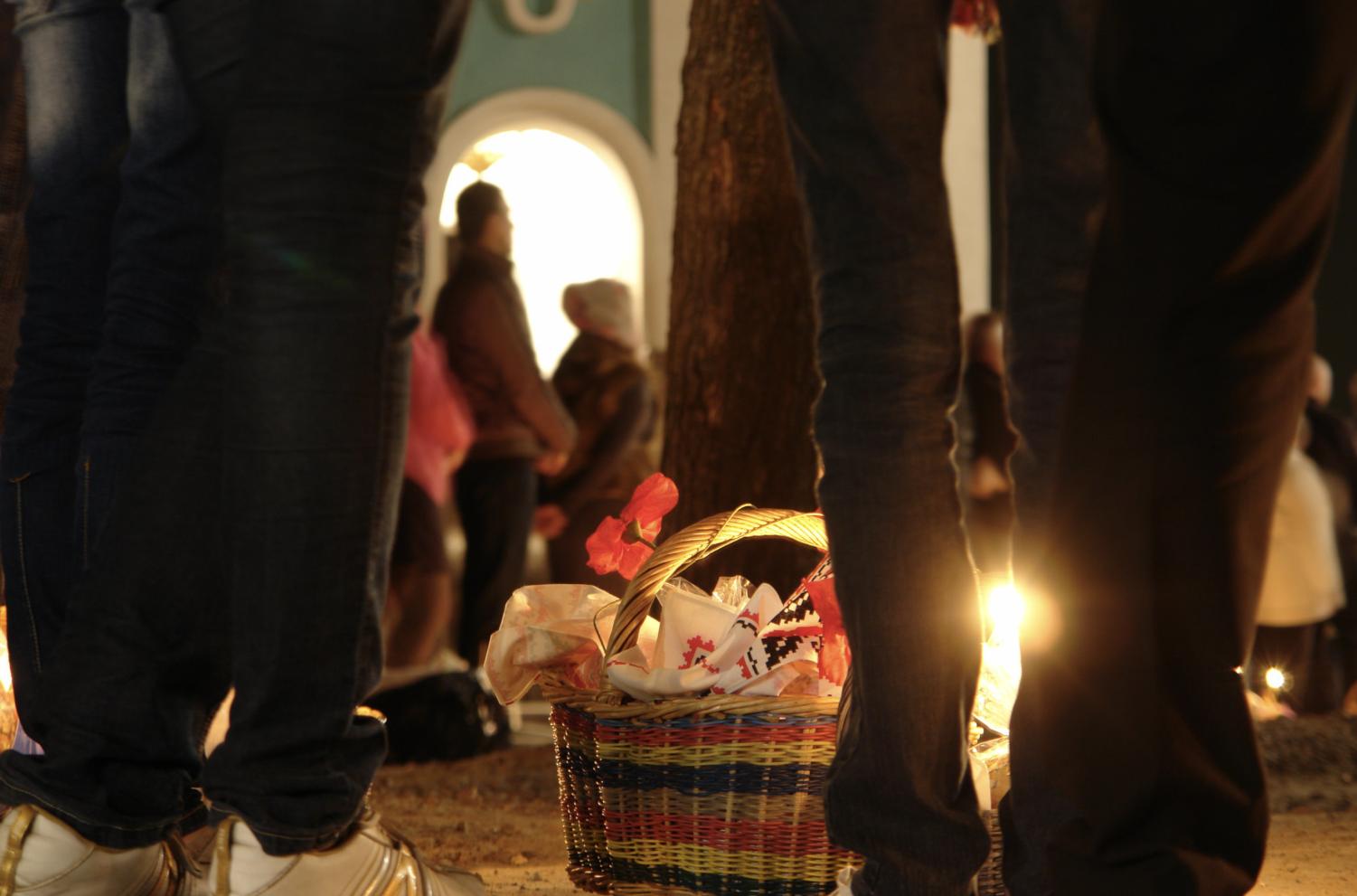 The Ukrainian Orthodox Church celebrates Easter, called "Velykden," one week after the Roman Catholic feast because they use a different liturgical calendar, but the preparation begins two months before the festivities take place.
Daniel Jarosewich, a junior, declared, "Our Easter celebrations are really focused on Jesus' resurrection and going to church. I just feel like there is way less commercialism and concern about the Easter bunny or egg hunts for kids."
"The main traditions happen Friday and Saturday," senior Emily Polatajko stated. "We do not eat dairy, meat, or eggs on Good Friday and Holy Saturday."
One part of the lengthy preparation for Easter involves cooking traditional foods and placing them in a decorative basket with a candle.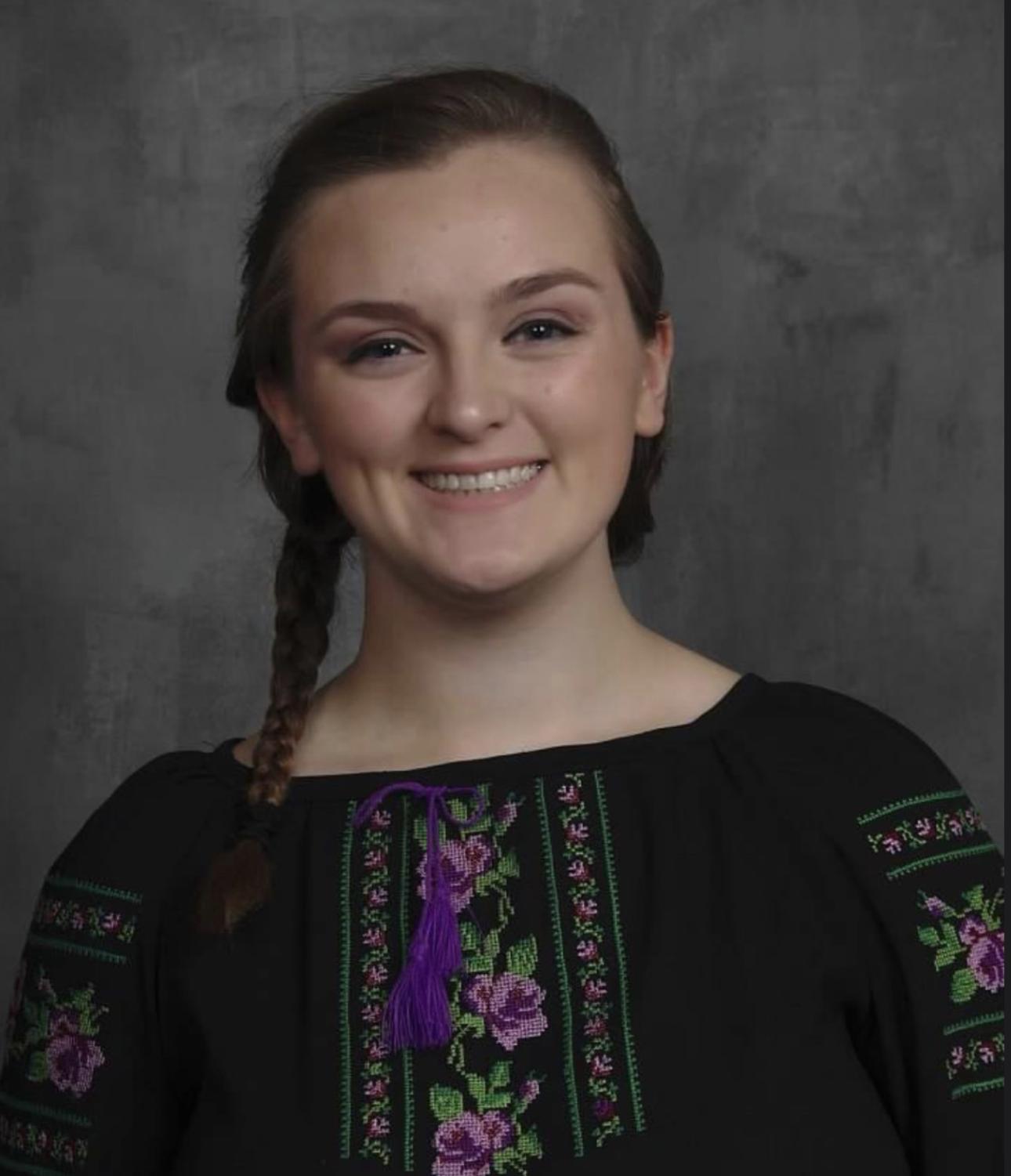 "These baskets are taken to church Sunday morning and are blessed," Barbara Rolek explained on the Learn Religions website. "We process around the church three times and start by singing the hymn 'Khrystos voskres', and then we take our baskets home and eat the food which includes kielbasa, butter, cooked eggs, horseradish, beets, and paska."
The family of Melanie Jakubowycz, a sophomore, does things a little differently when it comes to enjoying their baskets of food together. She described how there is a great amount of traffic in the church parking lot with so many people trying to leave, so her family uses that time to bring their baskets from the trunk of their car. They join other families for an Easter tailgate.
Before anyone gets a chance to eat their food or spend time with their families throughout the day, the congregation celebrates together at church.
"The mass on Easter Sunday goes from 5 am to around 10 am, and all women Ukrainians wear a top called 'vishivana' to this procession," according to the St. Nicholas Ukrainian Catholic Church web page.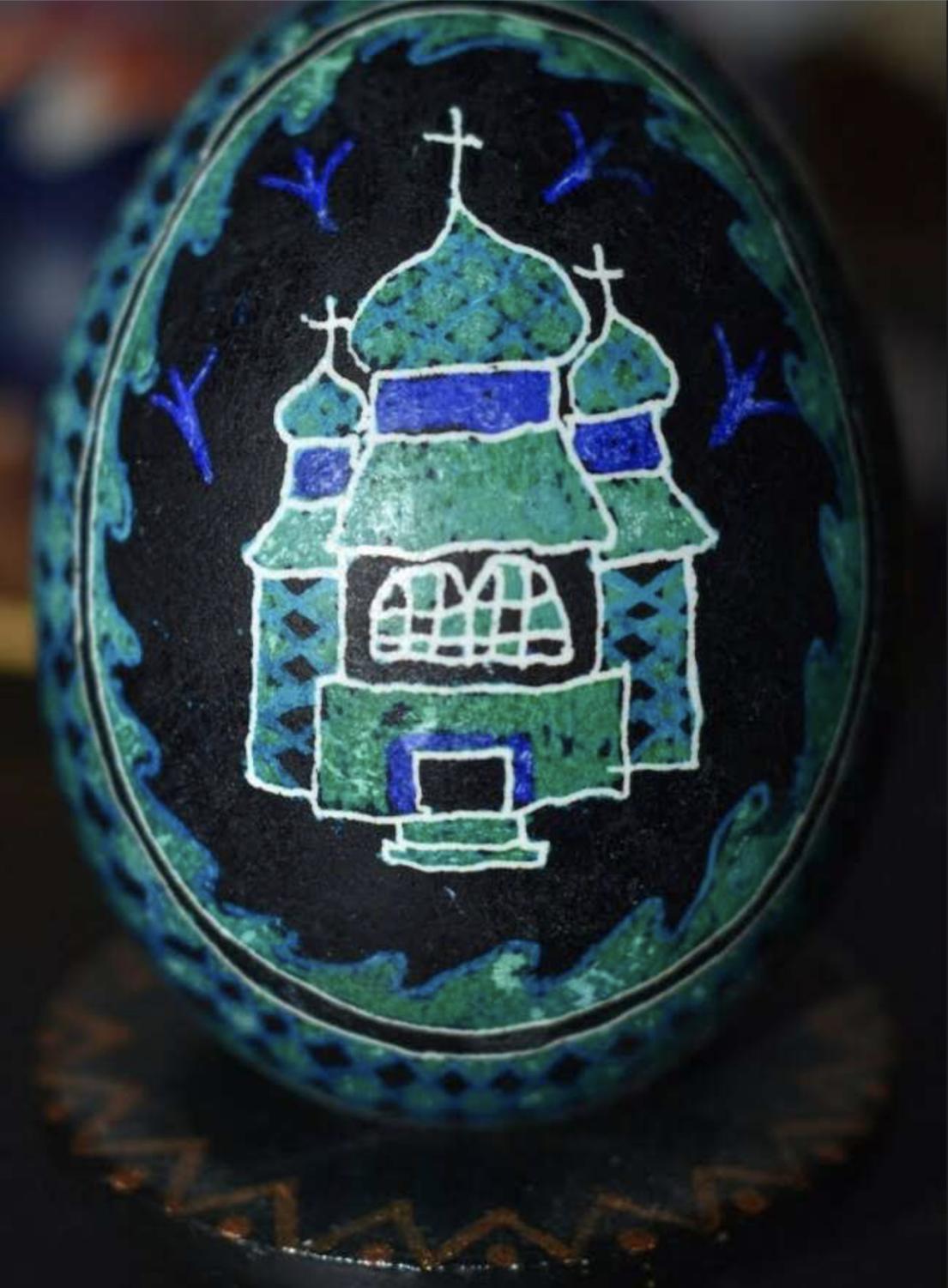 And, of course, the Easter eggs are an important part of the Ukrainian heritage. Many started painting eggs when they were young and learned from their family members.
Melanie said, "I have been painting eggs since as far as I remember. I learned how to paint them from my mom and some books we have around the house, and I used to make them in Ukrainian school in the first grade using a crayon as the wax."
If a family starts the egg process weeks before Easter, they paint raw eggs and then remove the egg just before the celebration. Some families, however, decorate shortly before and paint hard-boiled eggs. Senior Natalia Griffith's family follows that practice.
Natalia stated, "I plan to make a few next week when we don't have school. They can take up to several hours to complete, based on the complexity of the design."
Despite the excitement and extensive preparations of the Ukrainian Orthodox Easter tradition, the congregation never forgets the real meaning of the holy day.
Daniel Jarosewich stated, "In addition to celebrating Jesus, Easter is a time to be with family and friends as spring approaches and the weather changes. Our traditions are really important to us, and we get through the year and remember who we are and how faith is part of that."
View Comments (1)