Is someone knocking at your door?
Celebration of Vocation Week
Vocation Week, November 3-9 in the United States, encouraged all those discerning a vocation to the priesthood, spiritual life, deaconate and consecrated life. It is celebrated through prayer and education about and promotion of vocations. The prayers and support of all the Catholic community are focused on those being called to serve God.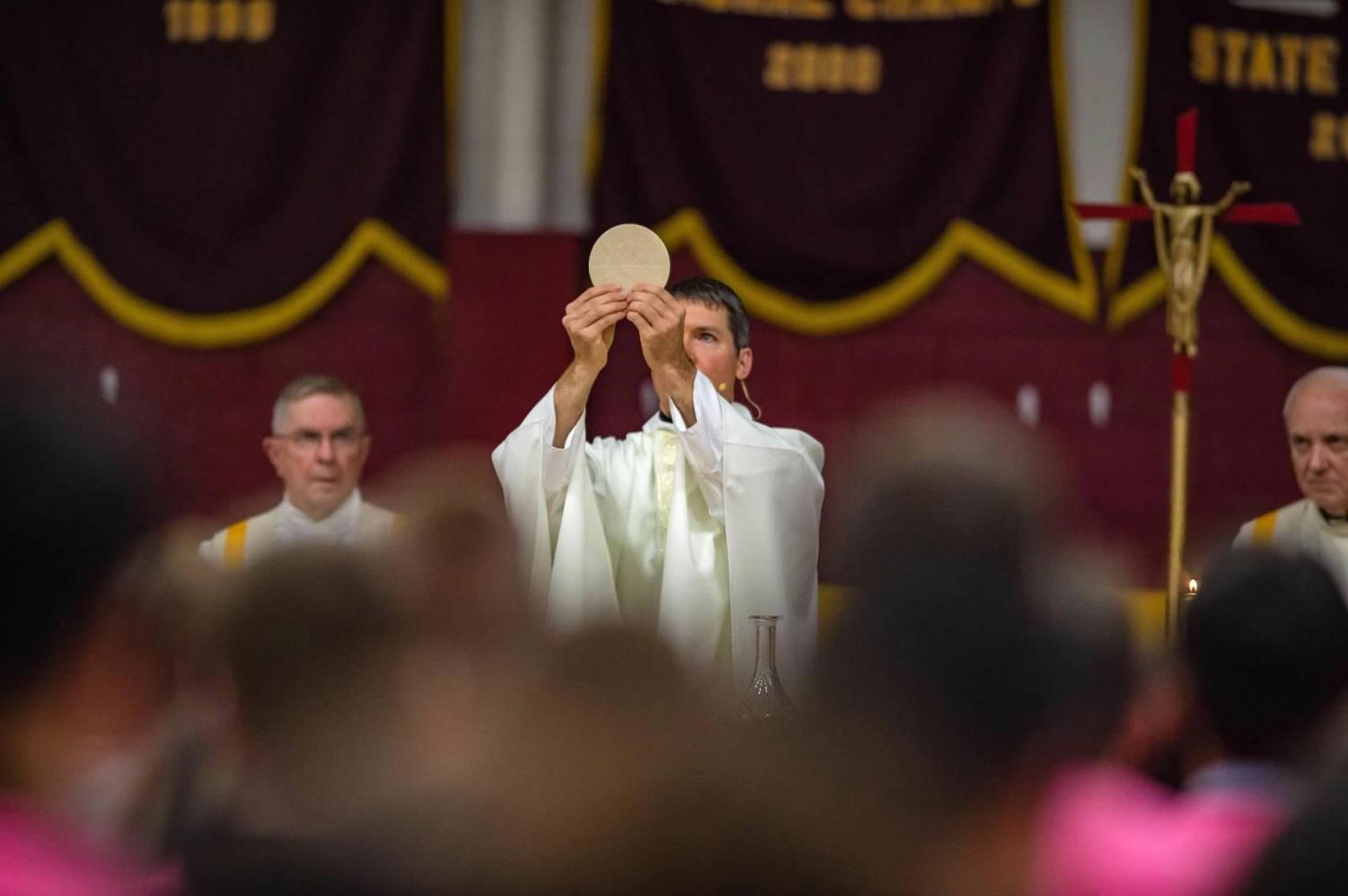 Vocations are especially important at Jesuit schools because the early Jesuits educated young men to always be attentive the will of God. In that tradition, those who serve as educators and leaders here at Walsh Jesuit play a vitally important role in the Church's mission and the lives of students. This, along with the outreach of Campus Ministry, is crucial to encouraging religious vocations.
Nevertheless, a religious vocation may not even be on the radar for many high schoolers. As Sydney Noernberg, a senior, explained, "I think high schoolers don't consider religious life because they have their minds set on being successful in a career, or starting a family similar to their parents."
A religious life dedicated entirely to God is filled with joy and peace. We are very fortunate to have many Jesuits in our school who answered God's call. Serving the community in various capacities are Fr. Don Petkash, Fr. Ken Styles, Fr. Paul O'Connor, Fr. Mark Carr, and regent Mr. Nick Albin.
How do you know if a religious life is your calling? Fr. Ken Styles, SJ, stated when describing his own discernment experience, "All I had was a deep feeling of calling." When he gave himself a taste of the Jesuit life, he was "filled with peace."
However, God works in a variety of ways and doesn't always communicate directly. Mr. Albin, a theology teacher and in his eighth of eleven years of Jesuit formation, said, "I didn't have any voice directly tell me to become a Jesuit, but God did speak to me through others."
Mr. Albin was set on studying business in college when a Jesuit philosophy professor and his friends asked him if he ever thought about becoming a priest. Although he was shocked at first, Mr. Albin assumed maybe "God and others saw something in me I never saw in myself."
Many high schoolers get the impression that a Jesuit life is lonely. But Mr. Albin explained, "Any life choice can be challenging, but Jesuit life comes with many graces and has allowed me to discover a life that I could be fully who I am meant to be in the service of others."
Perhaps the opportunity for such a life is in your future. "Listen! I am standing at the door, knocking…"(Revelation 3:20).