Warrior baseball aims to knock this season out of the park
After last year's record of 23-4, the WJ varsity baseball team is optimistic despite a changing roster and challenging schedule. The team is currently 4-0.
Assistant varsity coach Mr. Michael Palange is aware that the players change every year but knows the team's skill level remains constant.
"This year we are returning many [players who] had big roles last year, so we are more experienced in bigger situations," said Coach Palange. "We have a lot of strong senior leadership as well as underclassmen, which is a good mix for this year and beyond."
Leadership played a key part of the Warriors' success in prior seasons because other players made sure their teammates knew what to do and how to improve. Veteran Head Coach Kaczmar, assistant coaches Mr. Palange and Mr. Steve Grescovich played a major role as well.
Senior second baseman Nick Padd explained, "Coaching has a huge part because we have a very experienced group of coaches that break everything into detail in practice to the players," said Nick.
It is the coaches' goal to determine what the team's strengths and weaknesses are on the field.
"Our strength is definitely pitching and depth of skills of the players," said Palange. "As far as improving the game, … they have experience, and they have done it before."
Pitching has played a strong role for the baseball team for years and is evident with the prospects Walsh produces every year.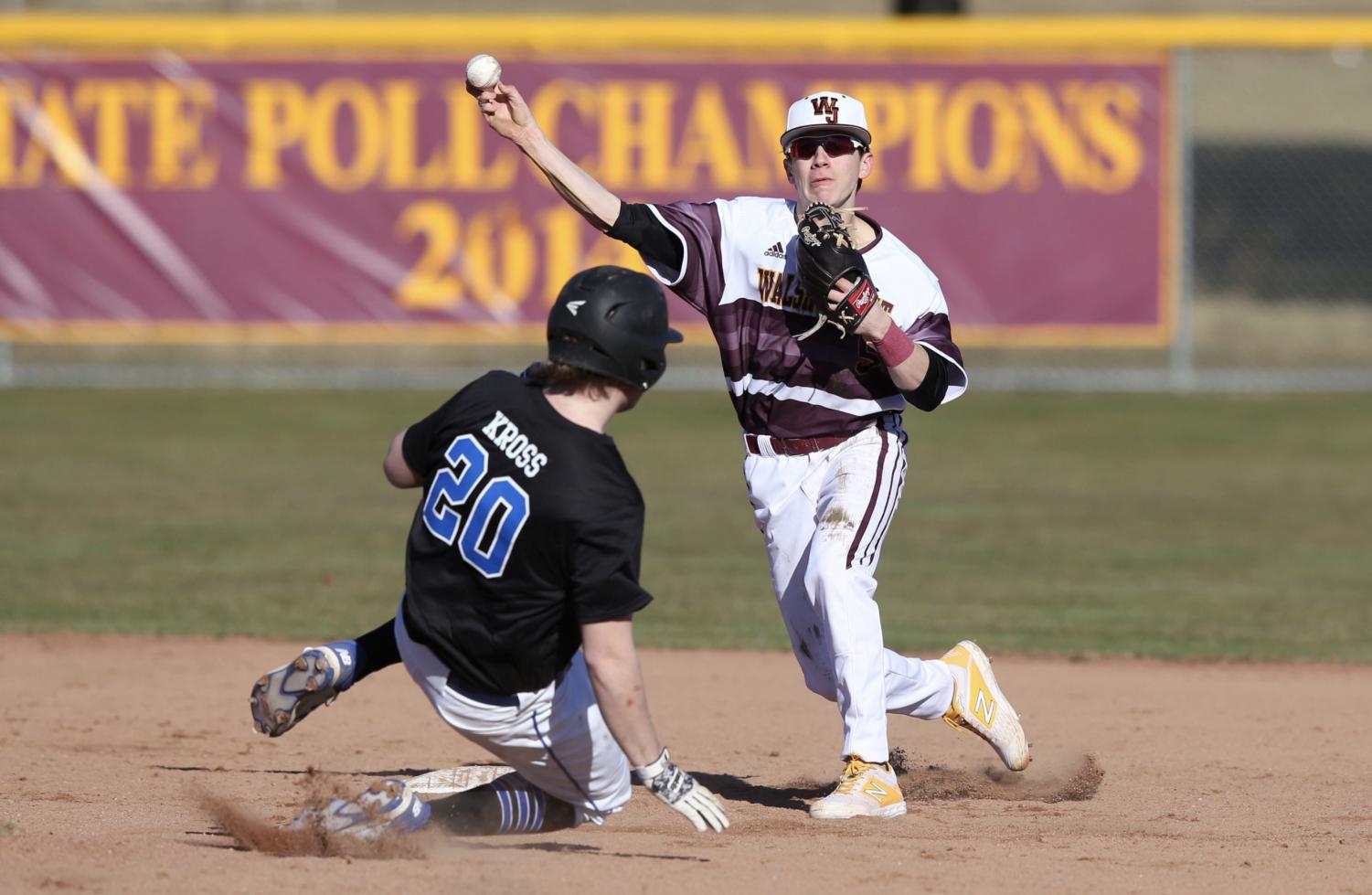 One such pitching prospect is senior captain Nate Stahl, who has been a part of the baseball team since freshman year. He noted,   "[If] I just stay relaxed and within my playing ability," he should have a great season. Nate threw two no hitters last season.
In addition, senior Yassir Kahook, who had an ERA of 1.18, contributed to the team's bullpen.
The Warriors' depth of play was not limited to pitching last season. Hitting proved to effectively aid the team as seniors Nick Vaccarro had a .463 BA and a .594 OBP and Evan Swan had a .459 BA and a .588 OBP.
Mikey Pollard, Matthew Fazio, and Nick Fairinacci, all in their second year of baseball, are sophomores on the JV team and represent the future. Matthew has an optimistic outlook, saying, "The team has a lot of young upcoming players who are willing to work hard for the betterment of the program."
Varsity baseball faces Padua Franciscan at home on April 3 at 5 p.m.