New venue for 2021 graduation ceremony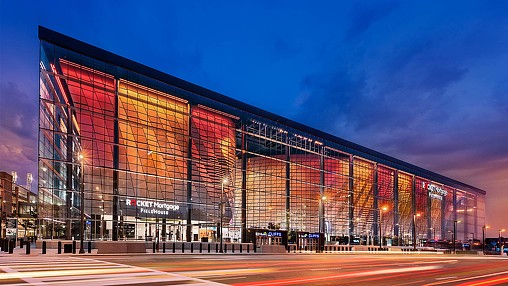 Due to COVID-19 restrictions, the venue for WJ's graduation this year has been changed from E.J. Thomas Hall. Instead, the Rocket Mortgage FieldHouse, best known as the basketball arena for the Cleveland Cavaliers, will be the site of commencement at 10 a.m. on Sunday, June 6, for the Class of 2021.
"Mr. Lynch and his team researched, and the Q/Rocket Mortgage FieldHouse offered a great venue, the right amount of tickets during COVID, and the date was available," said WJ President Karl Ertle.
Another possible option for the ceremony would have been Blossom Music Center, a popular summer attraction for outdoor concerts. However, in order to have graduation on a definite date without any weather interruptions, WJ needed an indoor location.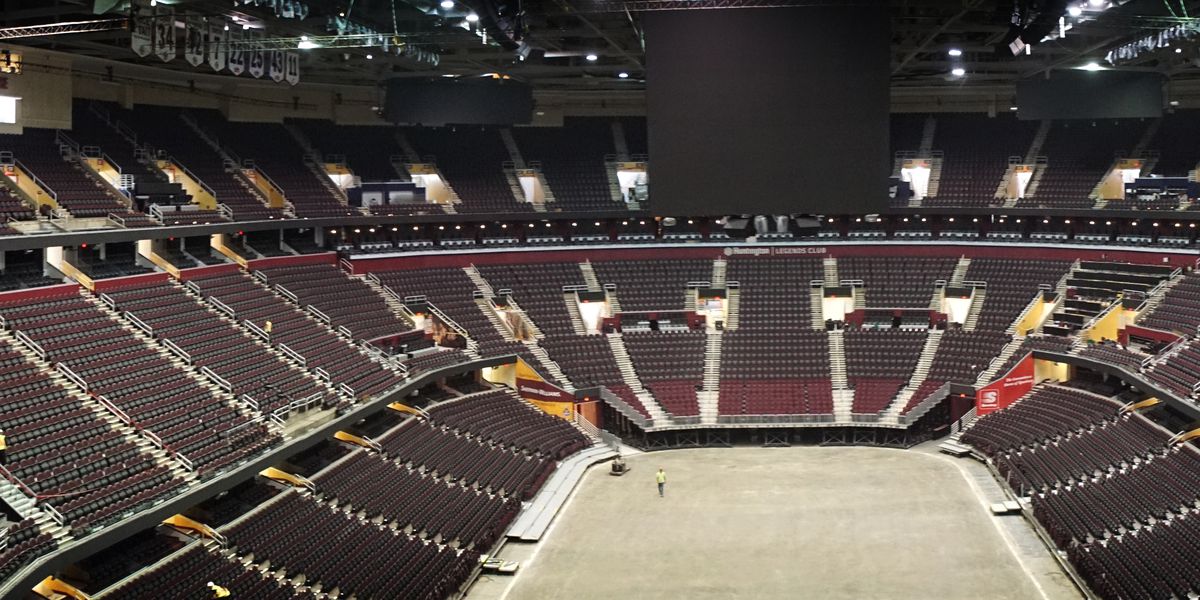 "I plan on having my siblings, my parents, and grandparents attend the ceremony. That would be seven people, not including myself. With the venue being so large, I am hoping we will be given enough tickets for relatives to come," said senior Mia DeSciscio.
A big factor in deciding where the ceremony should be held was how many tickets each graduate would be allowed for family members. The Rocket Mortgage FieldHouse site offers flexibility for more tickets, if necessary.
"May 14t is when all the seating will be set and released to graduates. I think families will be pleased with the amount of tickets they will receive," said Mrs. Tammy Felber, assistant to the principal.
Students are excited they're even having a ceremony this year as opposed to last year, when WJ decided to have a car-parade graduation.
The new venue has been the talk of the seniors at WJ, and students are happy about having their graduation at such a well known place.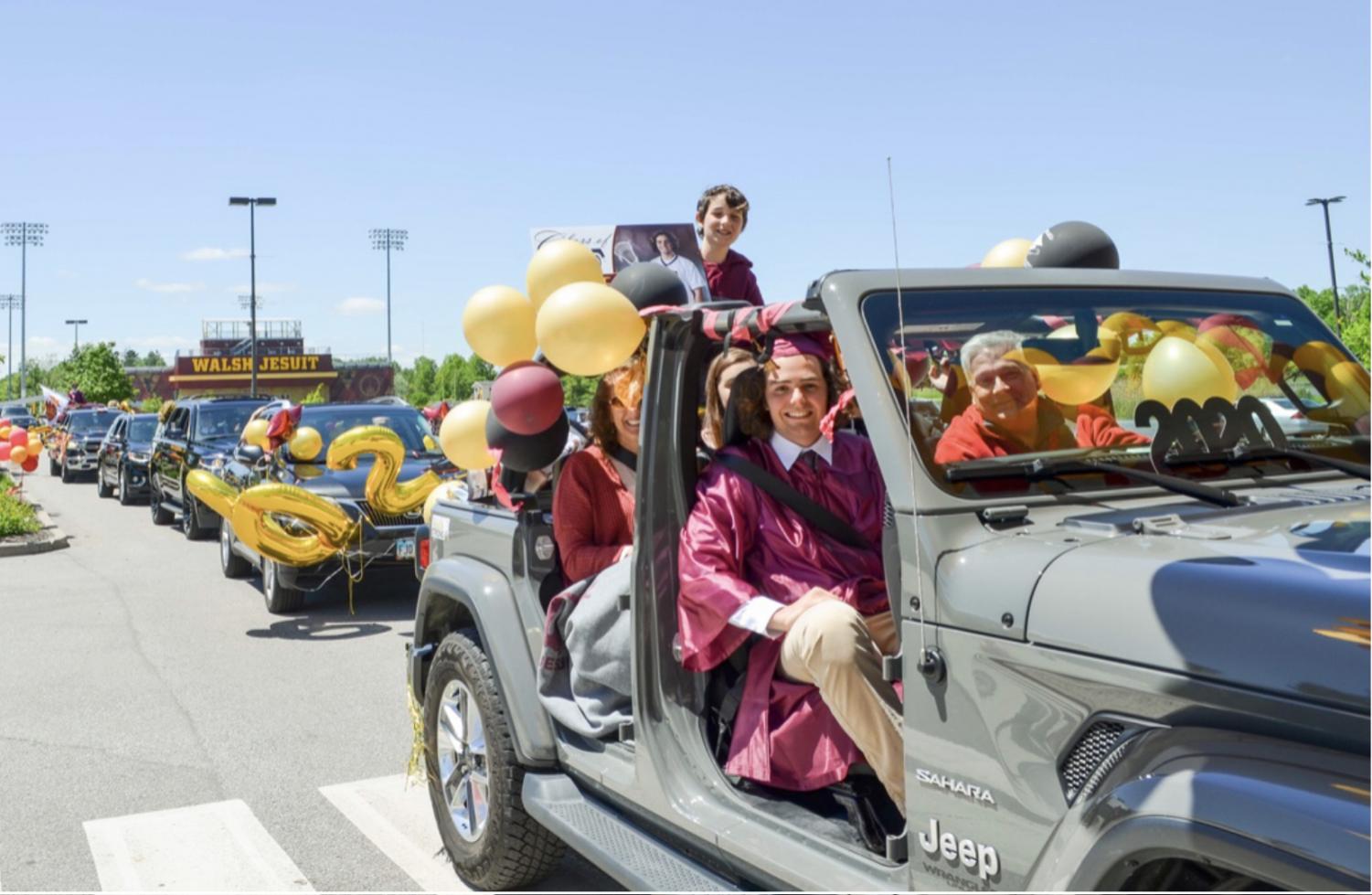 "I like the new venue better compared to E.J. Thomas Hall, except no one will be able to see the backflip I do on stage because of how big it is," joked Joe Hoffmann.
With many people being vaccinated, students are also happy they'll be having graduation parties this summer.
"I plan to have a party later this summer with about 50-75 people. It won't be too big, but I will have friends and even family from California coming in for it," said Anna Rees.
On the other hand, some students plan on going all out with lots of friends and family.
"My graduation party is a joint party with three other graduates, Alex Sullin, Chase Henderson, and Simon Orzell. It will be a rather large celebration in early July," said TJ Imburgia.
Commencement will be preceded by Baccalaureate Mass on Tuesday, June 1. Weather permitting, it will be held at the Conway Memorial Stadium, with a rain date of June 2.