Chris Sun shines at WJ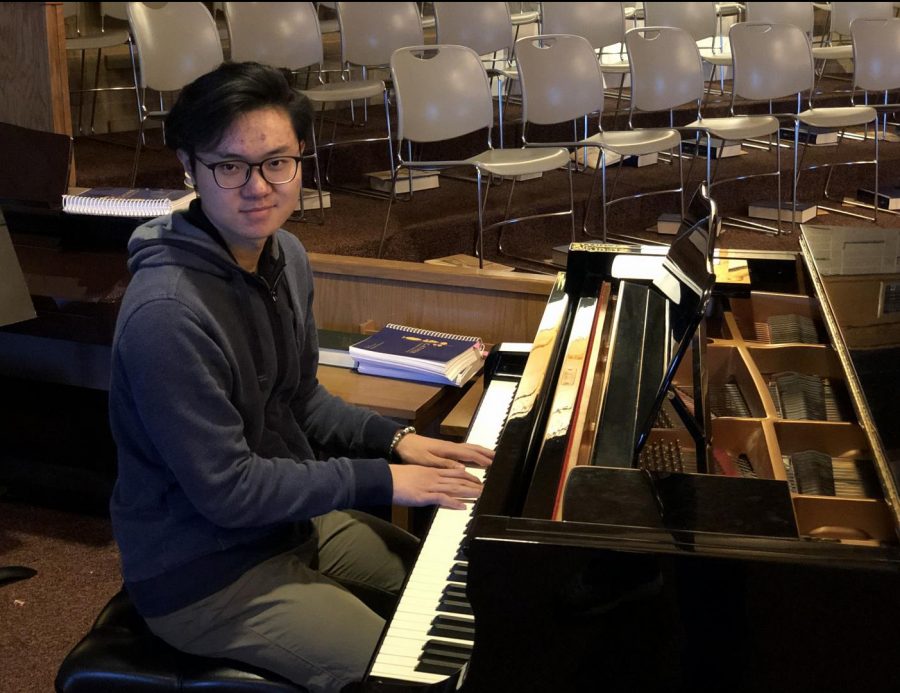 Keezy Allen, Contributing Writer
February 2, 2020
Hearing a kid play "Valse Brillante" by Chopin would make most teens yawn, but not when Chris Sun is sitting at the keyboard. Now a senior, Chris started playing the piano when he was six years old. He had asked his parents for lessons and, from then on, practiced an hour every day. Hearing him now, one would think he learned piano quickly, but Chris said, "I actually really struggled a lot."
In China, Chris concentrated on his favorite genre, classical, which he still prefers. He only really started to play other genres once coming to America. He now plays whatever is asked of him, whether it be pop, R&B, or even electronic. "I don't really pick music based on genres,"  Chris said.
Moving to the United States had another impact on Chris's playing and his passion. What he said was kind of sad, given his tone. "I used to take lessons every week, but I didn't bother trying to find a teacher here. I had an upright piano in Beijing, but I practice on my keyboard right now, [even though] I definitely prefer a traditional piano."
Sam Tan, a junior and also a Chinese IPERC student, lives with the same host family as Chris. Sam said that Chris does not play as much as he did last year. Sam also noted that Chris is an amazing piano player, "but he is very humble about it."
Allison Stark, a junior CentreStage tech crew member, said that she is amazed at Chris' playing ability. Asked how well she thinks Chris can sight read, she replied, "He probably doesn't even need to think about it. He just glances at the sheet music and then…ah, yes." Allie knows Chris because he plays for the CenterStage Theatre and show choir productions. Allie agreed with Sam's observation of Chris's ability and said she's "fascinated by the way he plays…"
Despite his lifelong devotion to his art, Chris does not plan on a career in music. He said," I don't really know what exactly I wanna do, but I'm interested in things like history, social science, political stuff, et cetera." When asked if he planned to keep music a part of his life in  college, he responded, "I won't do music as a major, but I probably will do bands or clubs."
So, perhaps we can all pay more attention to the musical accompaniment, including Chris's, during the CentreStage shows. For the next five months, we can continue to enjoy Chris Sun's gift of music.